Item No.:BB-3111B
Plastic 3-arm garden lawn sprinkler with metal spike

Purpose: grass water,flower bed water,tree water

Charactor 1: Three arm rotate iteself 360 degree when water on

Charactor 2: Metal spike is with double opposed connector for system

Charactor 3: Many sprinkler can joint together for system

Charactor 4: Double color for nozzle

Product size: 23.5cm height,17cm diameter

Product weight: 154g

Material: Metal spike,ABS sprinkler.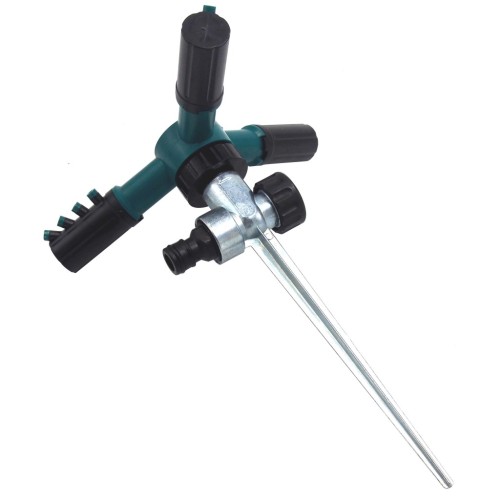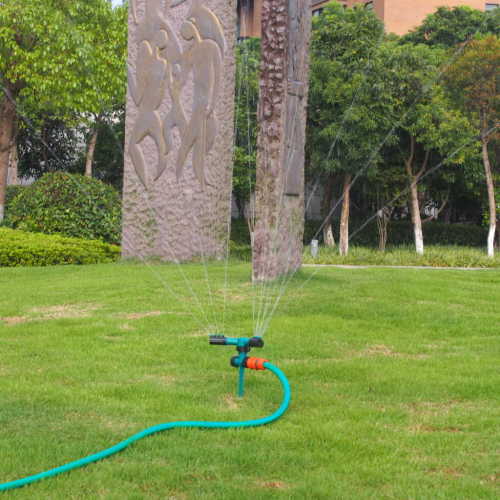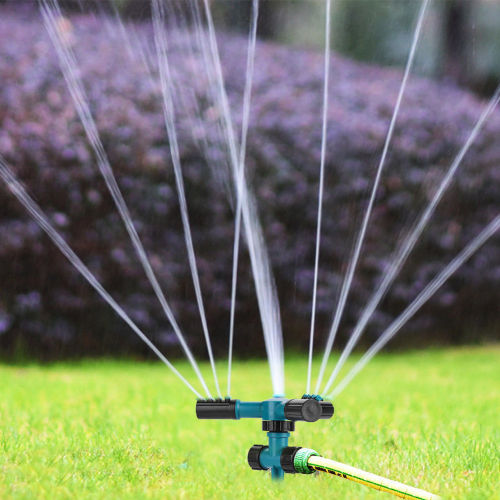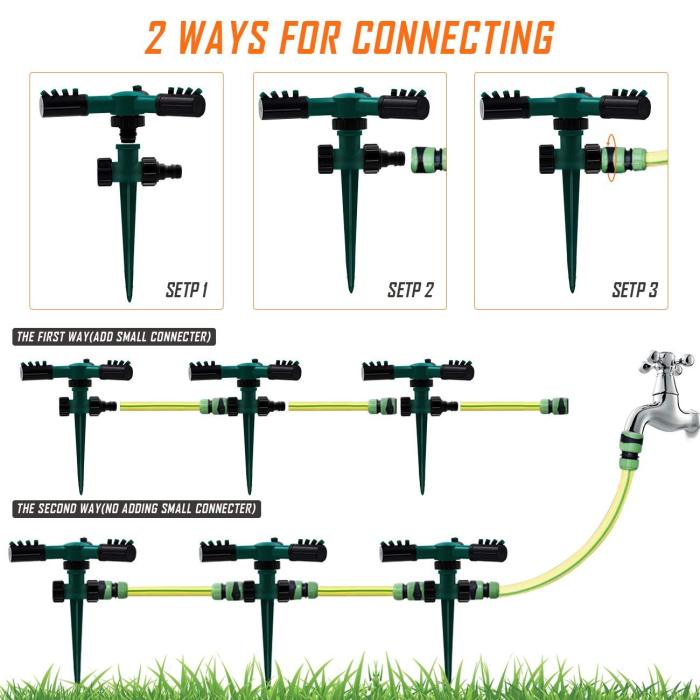 2pcs or more garden lawn sprinkler can joint together as irrigation system to water big area even if only one water faucet in the garde.If irrigate small area,only use one sprinkler alone.The nozzle water degree can be adjustable.one water soft and high,one water fast and low.
The solid metal spike can be install into ground very firm,not worry the high water pressure will take the sprinkler away.