Main Technical Parameters

Model: UMSP-500XS
| | |
| --- | --- |
| Cutting Speed(Standard 150*56*30mm)8pcs/time | Plastic(PVC)10-35 times/min |
| Production Capacity | Plastic (PVC)16800 pcs/h |
| Adjustable Travel Range | 30-280mm |
| Max. Forming Area | 470*220mm |
| Max. Forming Depth | Plastic(PVC) 40mm(Special machine 65mm) |
| Forming and Heating Power(Up and Down) | 2.2KW (x2) |
| Main Motor Power | 1.5KW |
| Total Power | Three Phase Four Wire 380V 50HZ (220V 60HZ), 7.5KW |
| Air Pump Volume Flow | ≥1m³/min |
| Package Material(PVC Rigid Sheet)(PET Plastic Structure) | ≤0.2-0.5 X 500mm |
| Outline Dimensions (L * W * H) | 2200*980*1850 |
| Weight | 1300kg |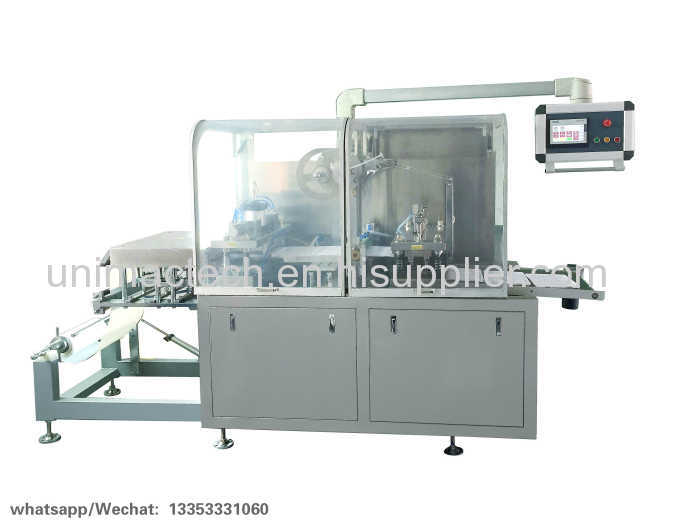 Description:
This machine is a automatic multi-function blister forming machine.It can make the PVC Plastic into
any plastic cover of many products.
Usage:
It suitable for forming the blister packing box of hardware,stationery,toys,dinnerware,commodity,cosmetic,
rubber produtcs,auto parts,medical instrument,medicine industry etc.
For example: shaver,batteries,electronic products,flashlight,lamp bulb,clean ball,foot pat,
502 glue,AB glue,spark plug,brake pad;correction fluid,eraser,pencil sharpener,stapler,ball-pen,
solid gum,USB flash disk,card; toy car;chopstick,small spoon;toothbrush,dental floss,lipstick,facial mask,car perfume;
the injection,syringe,first-aid packet,safflower oil,essential balm,protact baby dan,kyushin pills.
Sample Show