Our Woven wire mesh is woven by ss rod and cable , so there is no maintenance is required to keep them looking new .Meanwhile alternative types of stainless steel materials are sometimes chosen for specific environment . The max width is 7.5m , and there is no size limit on cable direction because we can roll it . This architecture woven mesh is widely used as curtain wall ,partition ,facade coveing ect . Here we would like to list the mesh specification as below :
Specification :
Marerial :ss304 and ss316
Rod Diameter:3.0mm
Rod pitch :10mm
Cable wire diameter:2.0mm*3
cable pitch :80mm
Weight :6.4kg/m2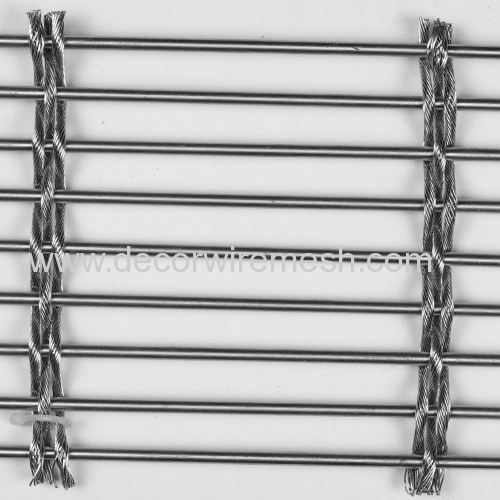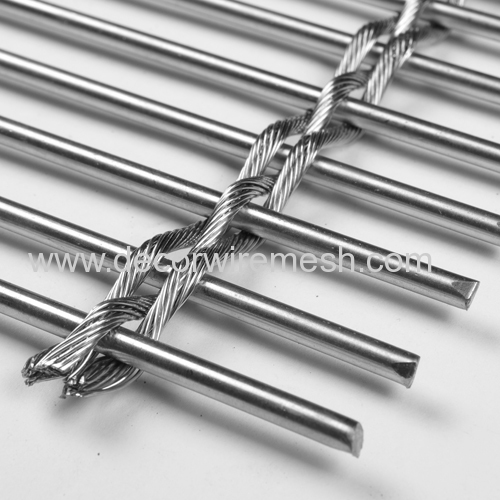 For this kind of woven mesh , we have various kinds of specifications , the rod diameter , rod pitch etc data all can be cutomized even if it is not against for the woven rule .
Application :
This architecture woven mesh is common used for both interior and exterior decoration such as exterior facade ,wall covering ,draped and suspenden ceiling ,column clading ,sunshades etc .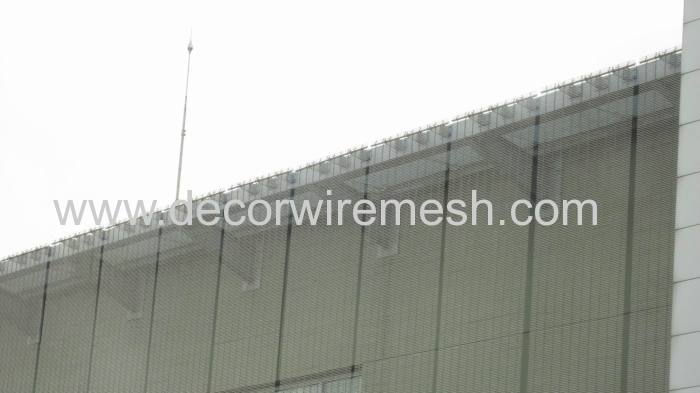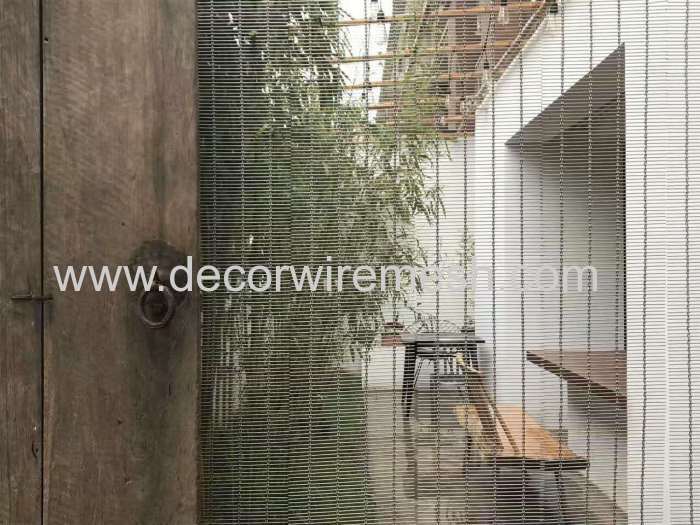 Installation :
The installtion way should depend on the sturcture .the common used way is fixed by eyebolts and flat bar ,clieves .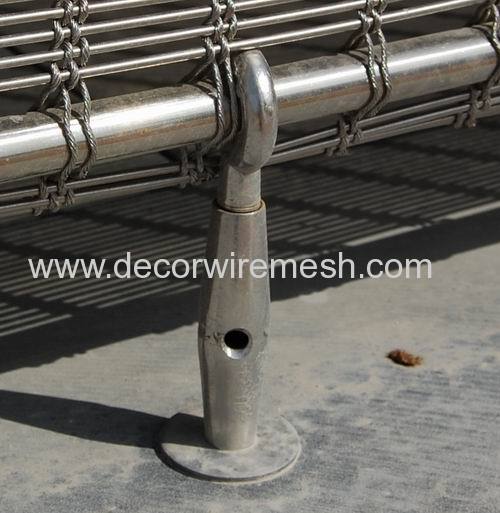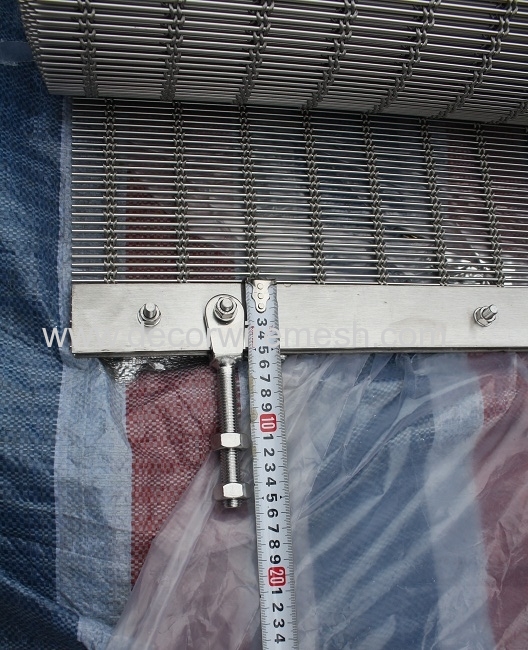 Packing :
We have two ways to pack the mesh , when the mesh size is big ,we should roll it , and somethimes the mesh size is small ,we will pack it in flat .