Characteristics of box robotic palletizing manipulator: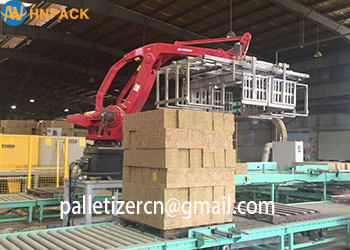 Palletizing manipulator than ordinary mechanical palletizing, manpower is higher. The structure is very simple, so low failure rate, easy to maintain, repair. The main components are fewer parts and accessories, so the maintenance cost is very low. Palletizing manipulator can be set in a narrow space, can be effectively used. All control can be operated on the control cabinet screen, the operation is very simple. Versatility: by replacing the grip of the manipulator, the palletizing and unstacking of different goods can be completed, which reduces the purchase cost of the customer.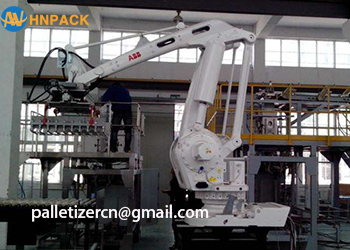 This equipment is suitable for :
The equipment is suitable for chemical, beverage, food, beer, plastic, and other automatic production enterprises; for all kinds of cartons, bags, cans, beer boxes and other forms of packaging. There are only two points in the manipulator palletizing program that need to be located, one is the starting point, the other is the placement point, and the track between these two points is all controlled by the computer, and the computer itself will look for the most reasonable track to move on these two points. So the programming method is extremely simple.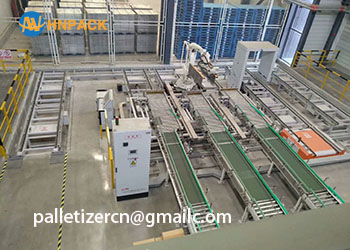 SPECIFICATIONS FOR ROBOT PALLETISER SYSTEM

Model

MTR-3

Application

Cartons and Bags

Palletizing Speed

600-800 boxes/hour

Stack Height

1800mm

Carton and bag Dimension

L200~550mm*W200~460mm*H150~450mm

Carton and bag Load(Max)

25KG

Pallet Dimension

L800~1200mm*W800~1200mmm

Conveyor hight

400~450mm

Conveyor width

650mm

Power

380V 50Hz