Metal fabric pattern, supported by Panel attachment hardware, adorns the interior walls of the elevator cabs
It can withstand impact, hide scratches and it is easy to clean.The material is woven exactly like a fine fabric, yet it is practically indestructible, providing an ideal solution.
The metal fabric features rigid, closed weaves that are affixed to substrates and installed in elevator cabs or as wall, floor, ceiling and façade panels.
A wide range of rigid and flexible metal fabric patterns in various scales and finishes combined with assorted installation and attachment system options, offer an opportunity to achieve custom aesthetics, functionality and economy all in one design.
Product Specification
ITEMS

GD-6593

Material

Stainless Steel

Opening Area

0%

Warp Diameter

3mm

Mesh Thickness

5.5mm

Warp Pitch

6.5mm

Surface

free oil

Weft Diameter

6.2×1mm,3.1×1mm

Max High

8000mm

Weft Pitch

9.3mm

Max Wide

4000mm

Weight

20kgs/m2

Application

Interior / Exterior
Product Display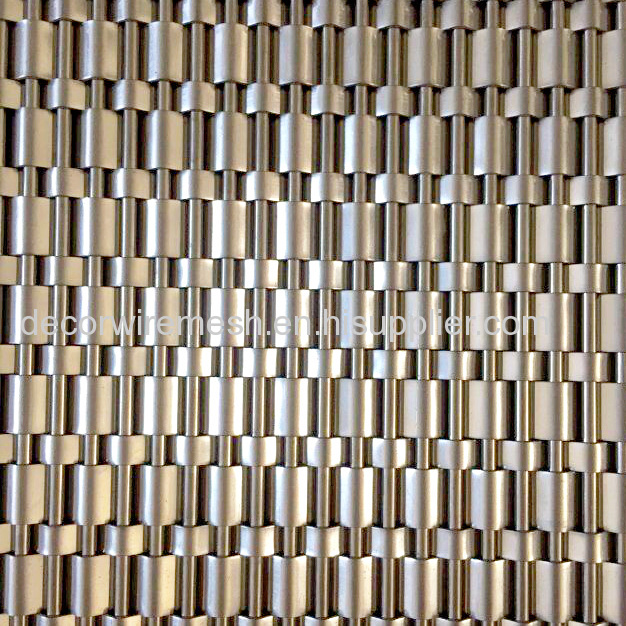 Process Flow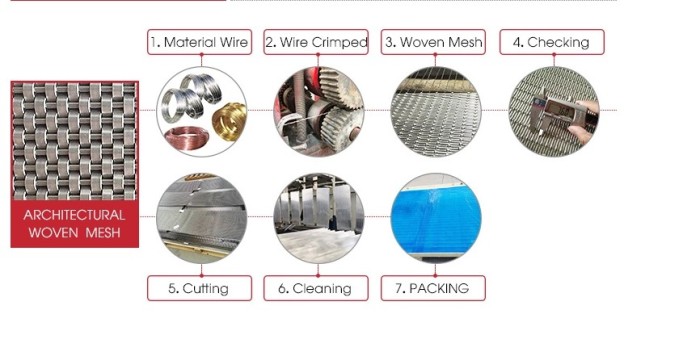 Elevator Mesh of Package Information