Metal silk embroidery glass lamination mesh
Weft wire material : silver coated copper wire
Warp wire material :nylon wire
wire diameter :0.28mm
color : any color are available for one pattern .
Pattern : can be customized as per your design
Gecho metal silk embroidery is woven by nylon wire and silver coated copper wire . This kind of silvery coated copper wire canbe make into any color , and after silver coated , the color is very shine . The woven pattern is almost smae as our normal cloth , control by program and pick different wire with different color to show the pattern , if you have any picture or pattern you want , you can sen to us , we can customzied for you . For one pattern , with different wire color can create different effect . Below some picture to show you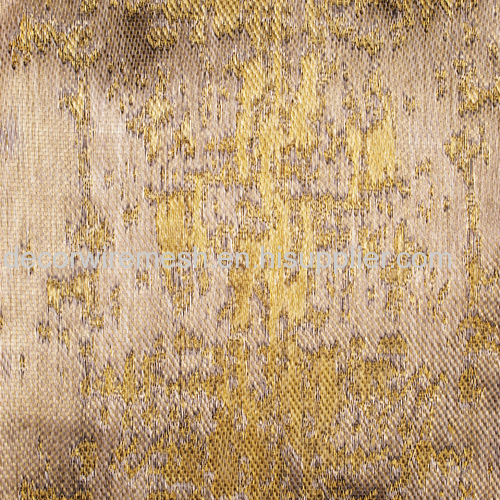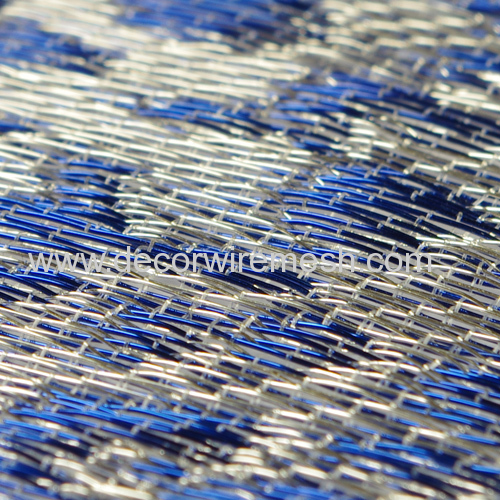 Meanwhile , we have lots of different pattern for your choose .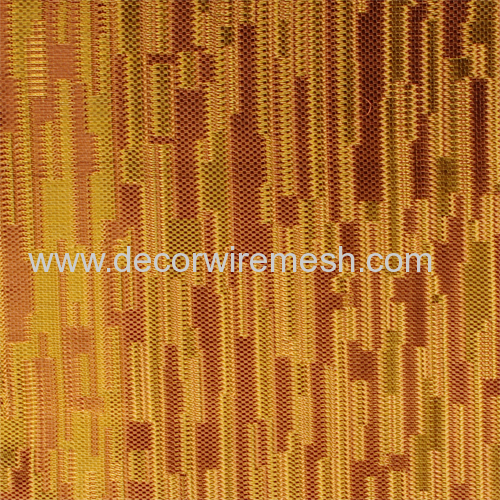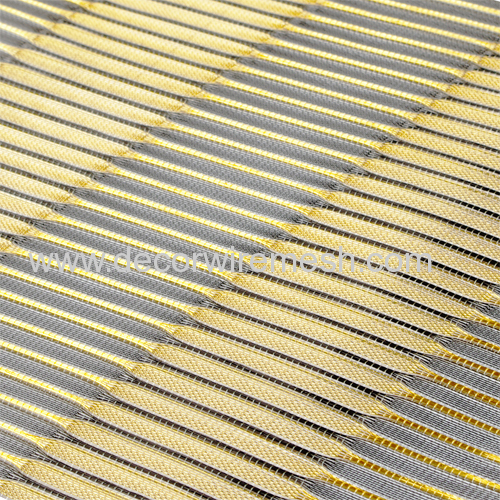 The standar width for this kind of golden woven wall covering mesh is 2m .Before delivery ,we will help cut it as per your requirement AND CHECK THE MESH QUALITY .