MMO/Platinum Titanium Electrodes Used in Onshore and Offshore Impressed Current Cathodic Protection System
Xi'an Taijin devote itself to design and produce mmo/platinum elelectrodes used in onshore and offshore impressed current cathodic protection system since 2000, All mmo coated titanium anodes in anti-corrosion field consist of titanium base coated with mixed metal oxides and linked with all types of Cathodic Protection cables as your r. It has features of High Current Output and Low Coating Wear Rate.
1. Introduction of Xi'an Taijin
1) Name: Xi'an Taijin Industrial Electrochemical Technology Co. Ltd.
2) Business model: State-governed, associated with Northwest Insititute For Nonferrous Metal Research
3)Establishment: Nov.20, 2000
4) Workshop: 4 workshops
5) Development & Patents: 38 professors and engineers, 54 patents in titanium electrodes field up to 2018
6) Quality Control and Assurance: independent laboratary and inspecting center, the complete and strict quality control system
2. The 3rd party certificates
Xi'an Taijin MMO Ribbon and MMO Mesh Ribbon passed the quality test from Det Norske Veritas(U.S.A) INC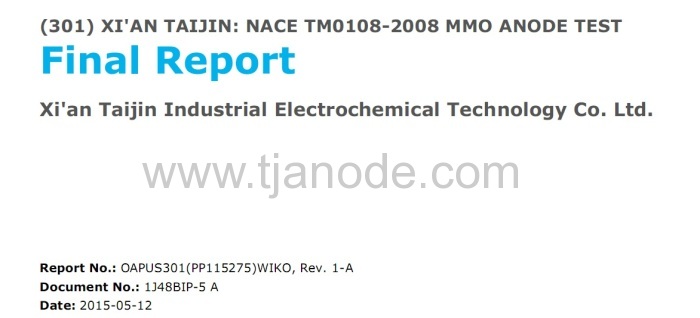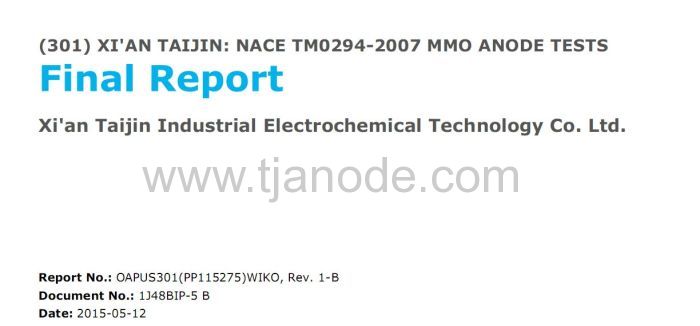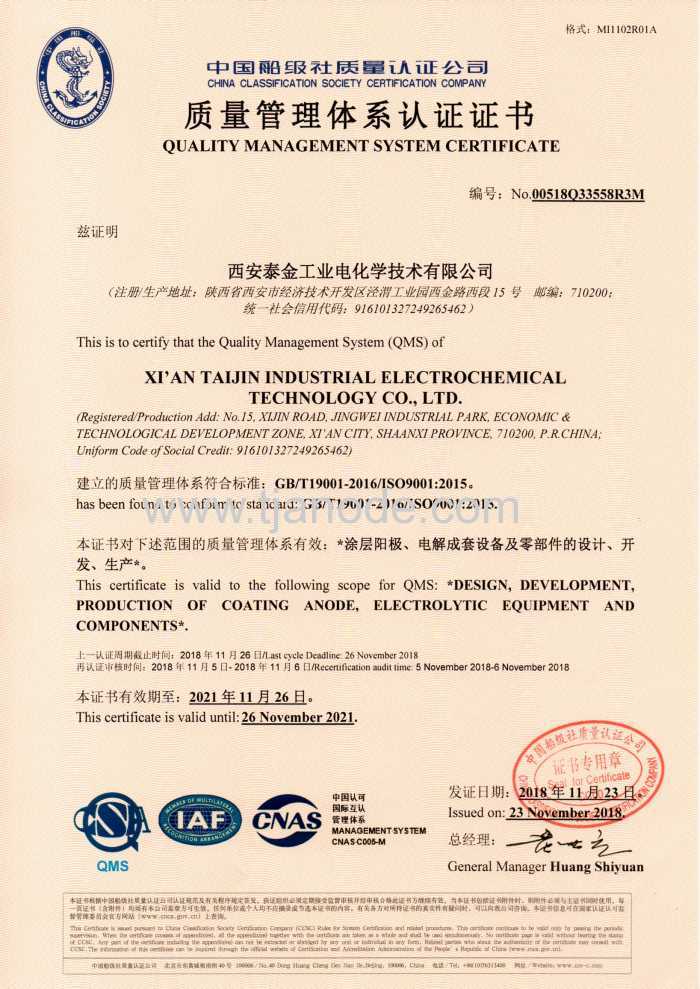 3 Products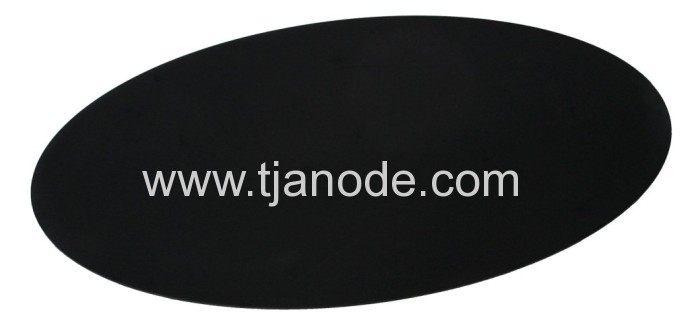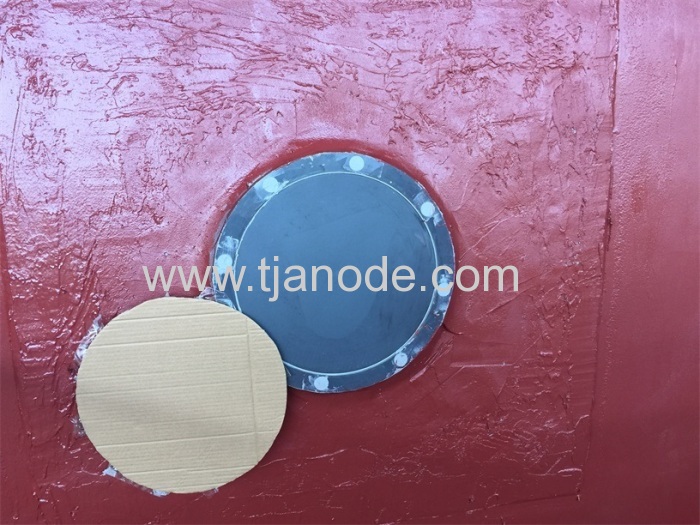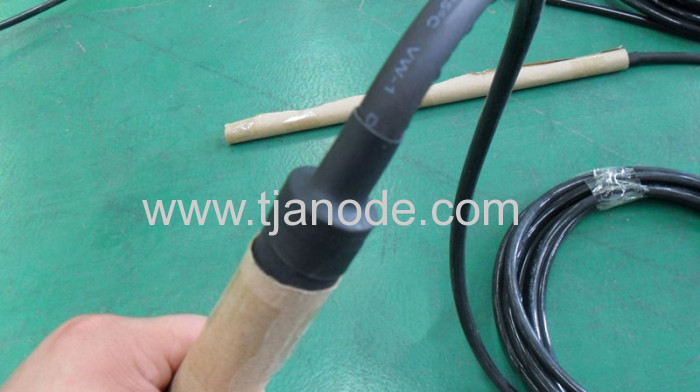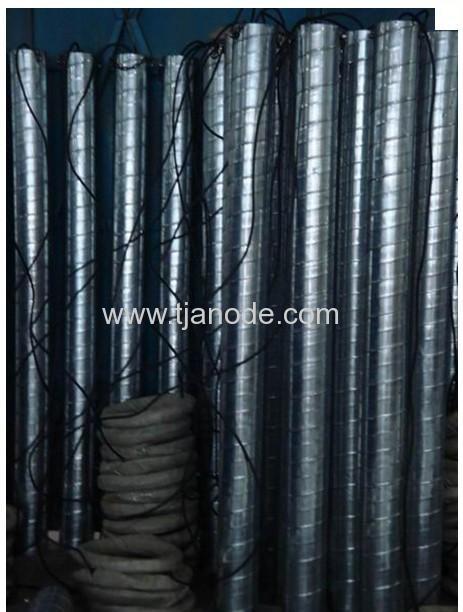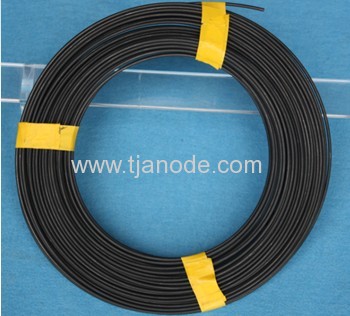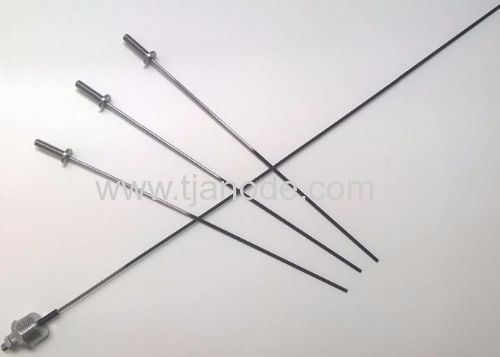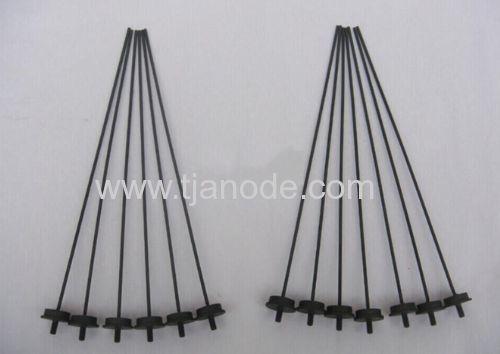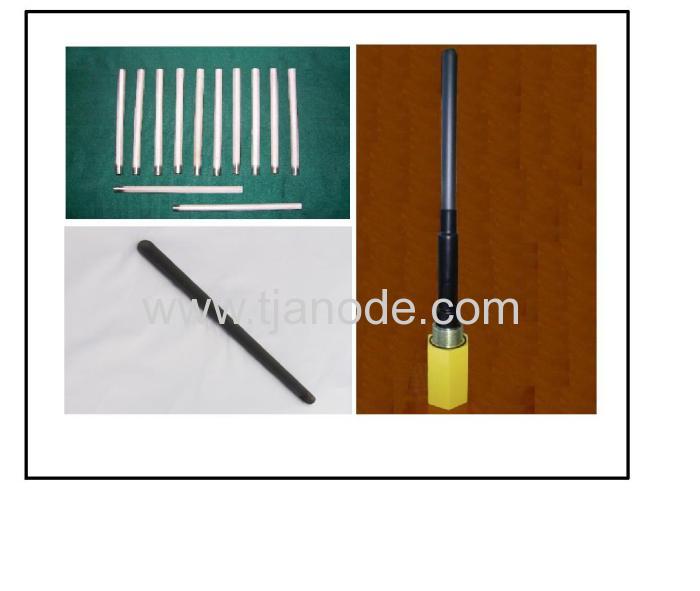 4. Xi'an Taijin Main Products
(1) MMO/Platinum titanium electrodes,reference electrodes, the related materials, parts and enquipment used in onshore and offshore impressed current cathodic protection system.
(2) MMO/Platinum titanium electrodes and the related enquipment used in water treatment system
a) on -site Sodium Hypochlorite Generator- Ballast Water Treatment,Nuclear Plants Cooling Water Treatment,Swimming Pool Water Treatment, Liquefied Natural Gas Terminal,Other installations using sea water for process needs
b) Organic Waste Water Treatment-Reduce COD,Ammonia and Nitrogen Removal
c) Descaling and anti- corrosion of Recycled Water and the circulating soften system
d) Disinfection Used in household water purifier,household electrolytic water machine,commercial electrolytic water machine,commercial direct drinking machine etc.
(3) Mixed Metal Oxide/Platinized Titanium Anode for Electroplating-Hard chrome,Gold, Silver, Copper, Nickle etc plating
(4) Mixed Metal Oxide/PbO2Titanium Anode for PCB Etching Solution-Acidic Etching Solution,Alkali Etching Solution,Microetching Solution
(5) Electrolytic Copper foil and Cooper Foil Post-Treatment-MMO Titanium electrodes, electroyze cell, cathode drum and Lithinium Battery Foil Complete Machine
(6) Aluminum Formed Foil-Low pressure aluminum foil,Middle pressure aluminum foil and high pressure foil
(7) Precious Metal Recovery/Hydrometallurgy/Electrowinning-Electrowinning of Copper, Cobalt, Nickle etc