Giploc mechecal seals for flygt pumps.
The mechanical seals for flygt pump: 2037/2060/2066/2075/2076/3041/3050/3057/3060/3065/3067/3068/3075/3076/3080/3085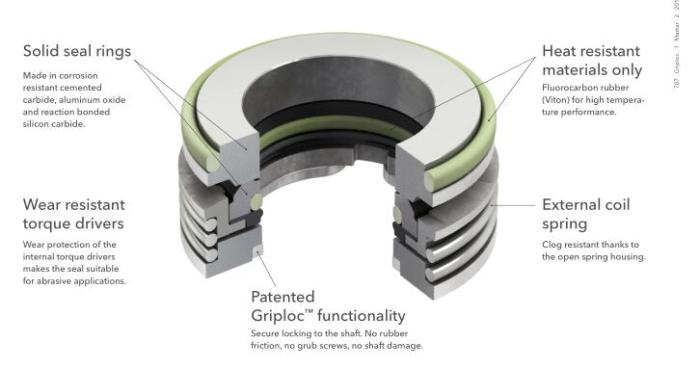 Type G as in Grip lock, referring to the shaft lock system. The seal can be mounted on an ungrooved shaft but does not rely on rubber friction for the torque transmission. Its open spring housing design makes it resistant to clogging, and the rubber protected torque drivers make it suitable in abrasive media. The seal is developed to be a sturdy general purpose shaft seal, suitable for all normal Flygt applications. This latest addition to the Flygt seal family replaces older seals in the shaft interval 20 – 35 mm.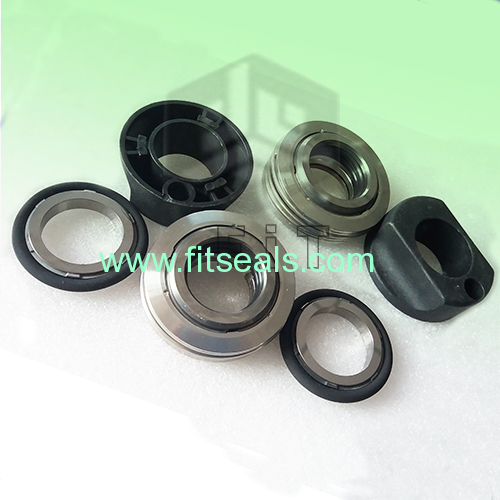 No special service tools requiredQuick and secure mounting with the Griploc mounting toolThe Griploc seal is quick and easy to mount in a pump. No special service tools are required; all you need is an ordinary screw driver and the mounting tool that is delivered with each seal.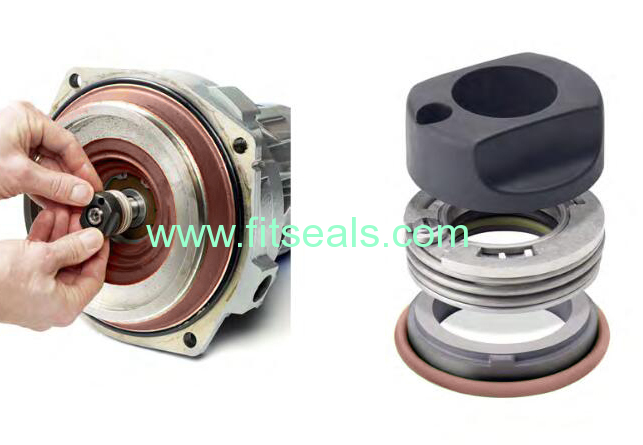 Shaft

PUMP/MIXER CODE

20MM

2037

2060

2066

2075

2076

3041

3050

3057

3060

3065

3067

3068

3075

3076

3080

3085

4351

4352

4400

22MM

2040

2056

2070

2071

2102






























25MM

2650

3102

4630

4660

5520






























28MM

2082

2090

2125

2140
































35MM

2135

2151

2201

3126

3127

4440

4451