***All designs are arailable,thousands patterns for your selecting.

***Your photo and design are warmly welcomed.

***Different size and type are customized at different prices
[New Upgraded Solar Flower Lights]The solar roses are made of high-quality material,improving quality and appearance to that of a real rose. Upgraded solar panel which converts sunlight into power faster and more efficient in cloudy weather,and more energy-efficient built-in battery to maximize lighting time. Working up to 8-10 hours after fully charged.
[Easy To Use]Put the flower lights outdoor and keep the switch "on"-- No wiring or external electricity required for use and Rechargeable battery (AA) is included in the solar panel.

[Multiple Color Choices ]Perfect as path lights and in-ground lights Suitable for the Garden, Trees, Flowers, Flowerbed, Fence, Walkway, this solar garden lights Does it all.

[IP65 Waterproof]The outdoor decorative solar lights are IP65 waterproof and heat-resistant, making it perfect solar decorations for outside without any worry of moisture or weather damage or short circuit.

[Notice automatic charging, need to switch to ON in order to automatically charge; automatic light-sensitive light, when the environment light is bright, turn off the lights automatically when the environment light is dark.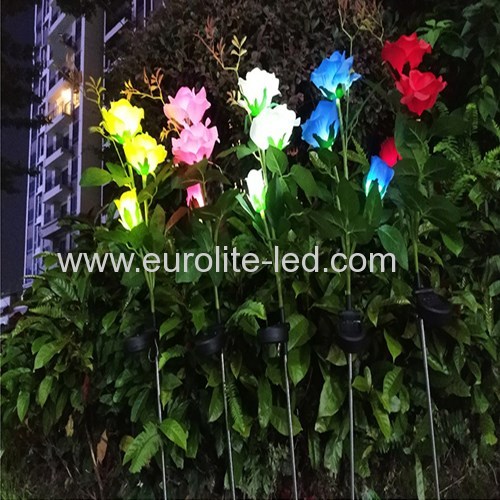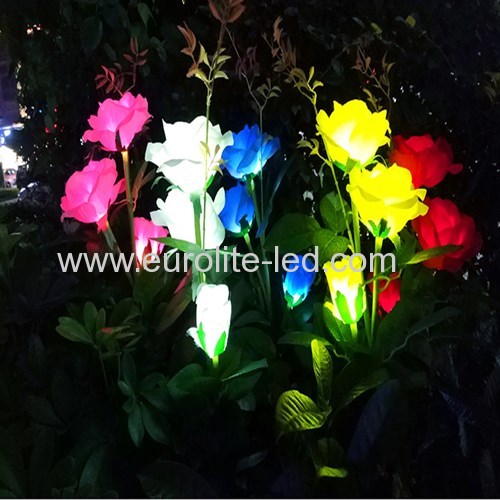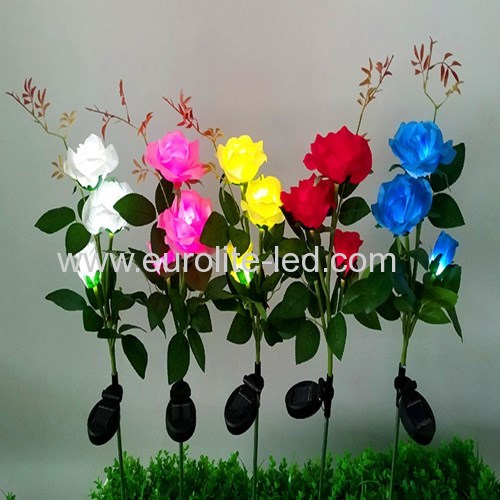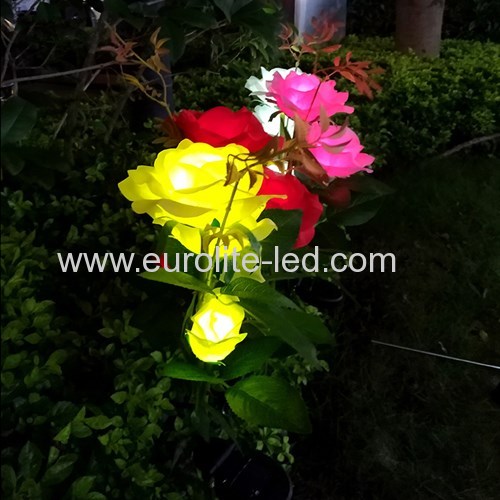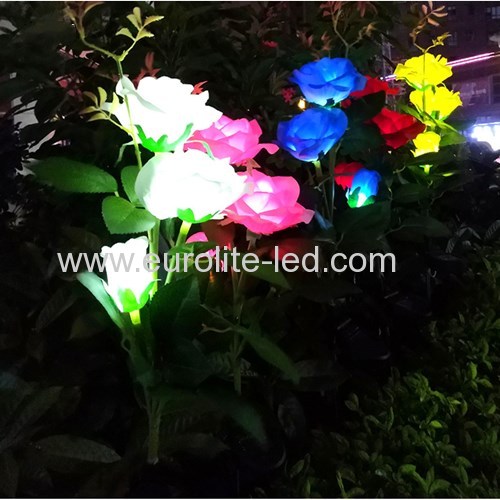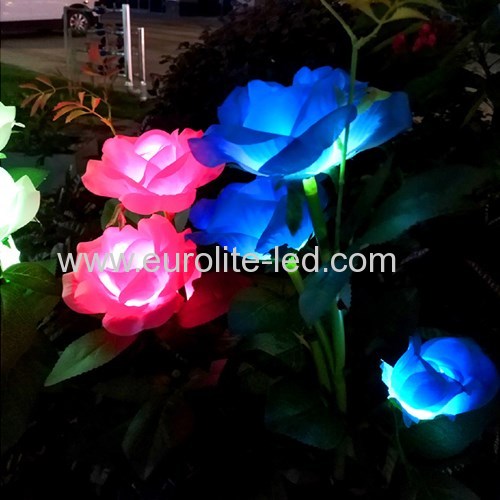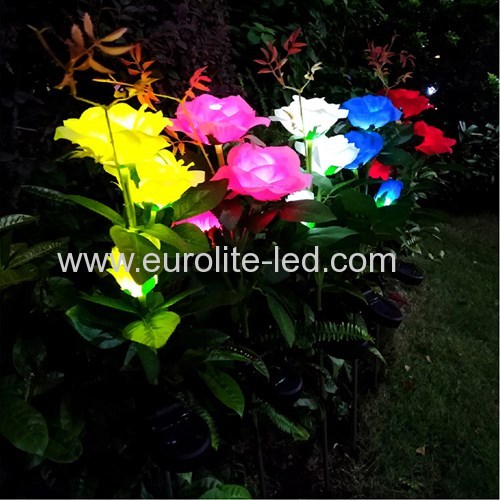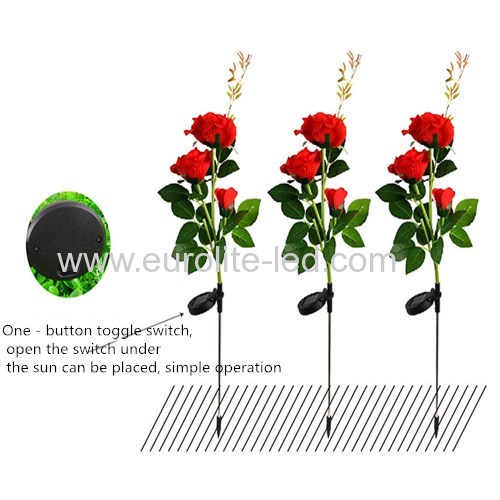 Product details
Excellent material selection

Rose uses high-grade cloth Juan, fade-proof, high temperature resistance, fall resistance effect is better.

Green energy saving

Solar panels can continue to shine for 8 to 10 hours during the day when exposed to 6 to 8 hours of sunlight

Easy installation

The rose connects the solar panel part and the bottom grounding pole, which can be separated and installed in most different environments.

Intelligent light control

Intelligent light control design, automatic lights off during the day and charging, automatic lights on at night

Bottom processing

The bottom of the pole is made of ABS plastic material. The material is hard. It can be easily inserted into the ground and installed.