***All designs are arailable,thousands patterns for your selecting.

***Your photo and design are warmly welcomed.

***Different size and type are customized at different prices
★ZERO COST, GREEN ENERGY. the Christmas lights were powered by salt water or seawater, DO NOT need any solar panels, batteries or electricity, can also be recycled many years, absolute energy saving.
★MULTI COLORED . the string light has several different blinking modes with 100 LEDs, length of 12m, included 2m lead, Red, Green, Blue, Yellow 4 colours changing with modes of slow flash, quick flash, chase etc, great ambient light at xmas time.

★WEATHERPROOF, MULTI USE. this fairy light was weatherproof, and won't be affected by bad weather like cloudy, raining and snowy days, perfect for indoors and outdoors decorations, for house inside desk bed, Xmas tree, plant, gazebo driveway, yard, patio, lounge and more.

★EASY TO SET UP & ENJOY. just need to pour in 300ml seawater or equivalent by adding 15g salt with 300ml fresh water, then close the lid and fasten clip.play with pushing the button repeatedly for different flash modes.

★Internal use of MCU three-gear control: Chang Liang/8 mode change/close, and only boost IC security assurance.

★IP65rating for both indoor and outdoor application.Combining the festive atmosphere into a unque style.

★Unique cartoon European and American architecture control box, exquisite design and Christmas decoration and the perfect combination of festival scene. Applicable to Christmas, Halloween, Valentine's Day, New Year and other festival decoration; Stage, shopping mall, courtyard, corridor, garden lighting venues decoration; Enhance the joyful atmosphere, create a charming and romantic atmosphere.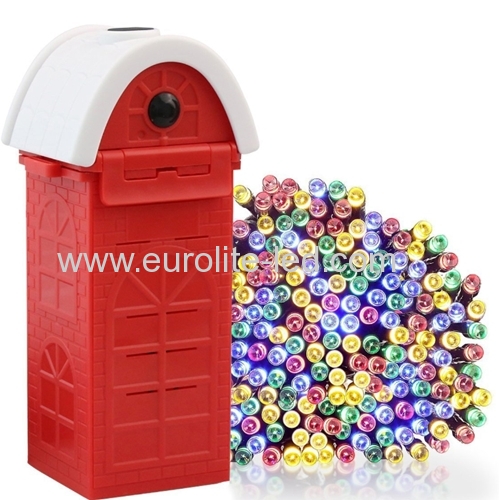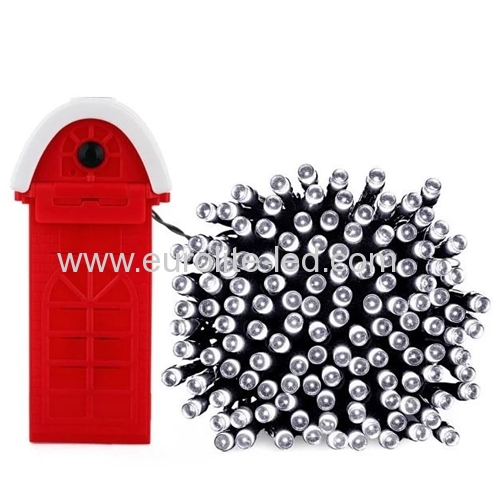 Product Details Show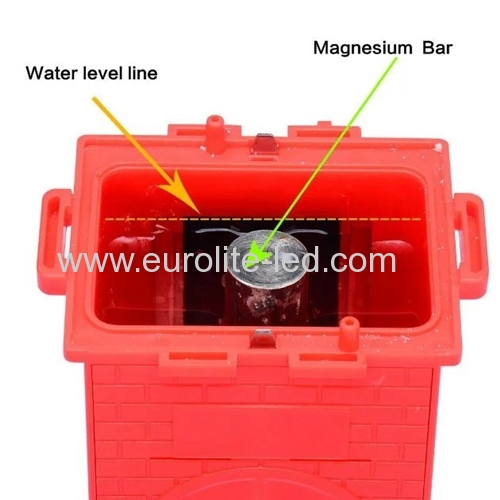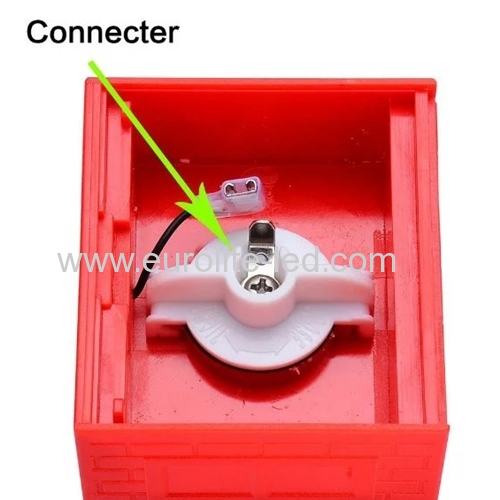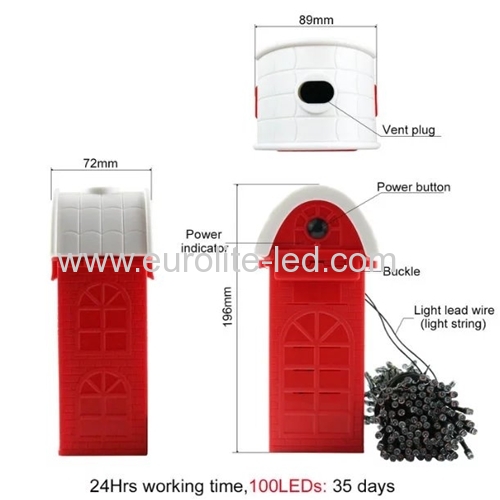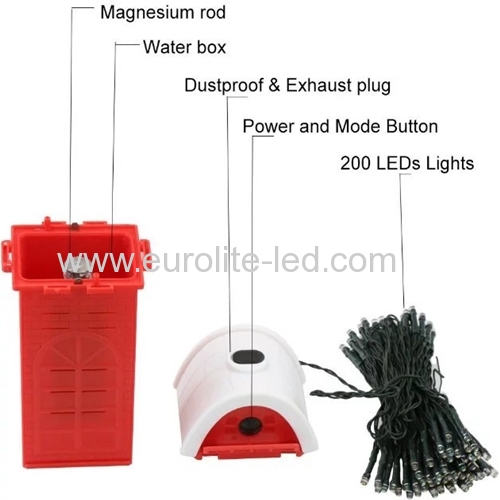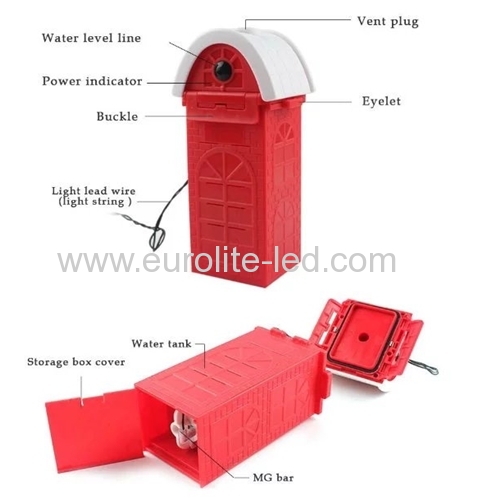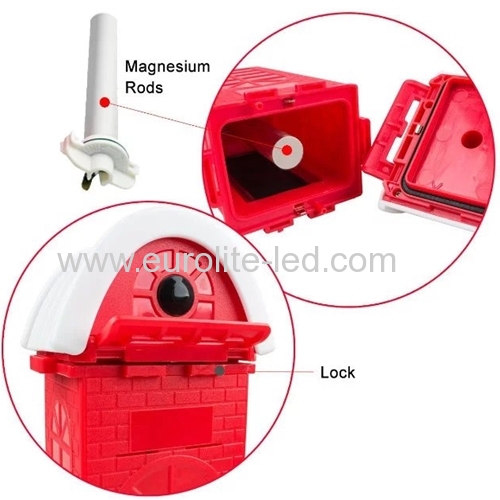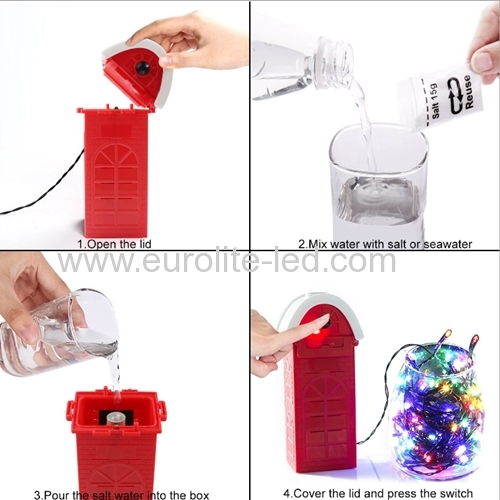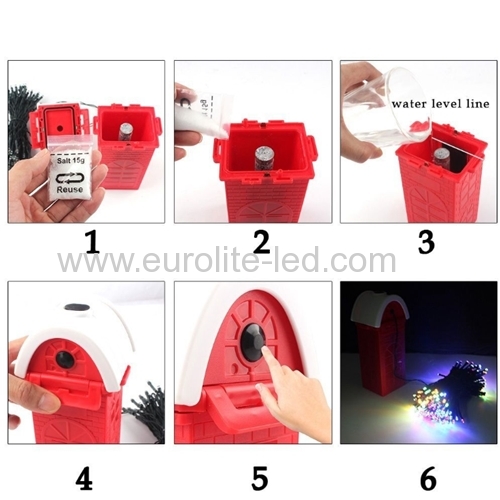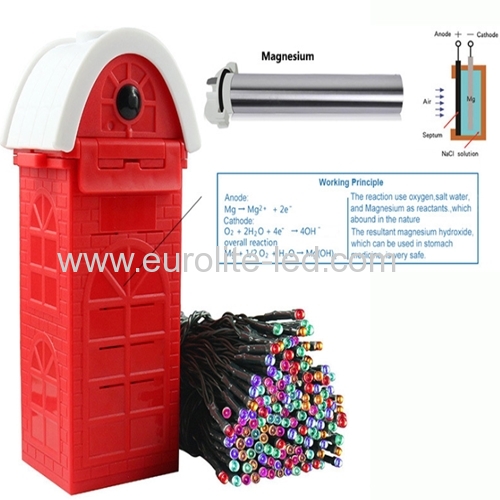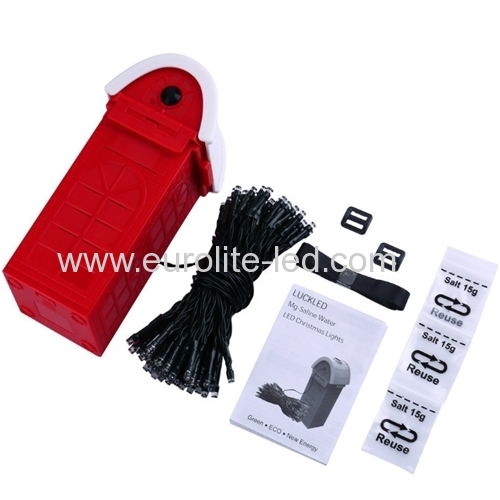 Scope of application