***All designs are arailable,thousands patterns for your selecting.

***Your photo and design are warmly welcomed.

***Different size and type are customized at different prices
♪[Modern Simple Design]This desk lamp has simple and modern design , the bottom is stable, the operation is convenient, the fashion sense and the artistic sense coexist, bringing you a new visual experience.
♪[High-quality material]The table light is made of high-quality iron materials,pass high temperature paint,can use for a long time won't fade and touch smooth,create an elegant life for you.

♪[Multiple applications]The desk lamp is suitable for Coffee table, dining table, living room, bedroom, clothing store, hotel, cafe.

♪[Bulb Requirements]This kind of table light uses high-quality light bulb,built-in copper wire light, light and light bulb material is transparent.

♪[Perfect Gift]This Creative geometric frame lamp create a romantic and elegant home environment,is a perfect gift for colleagues,clients,kids,friends and lover.

♪[Size]Here are four types of lights: geometry: 8*15*45cm, diamond: 8*15*40cm, moon: 8*17*43cm,star: 13*26*40cm

♪[Color]Have two colors: black and pink

♪Hob design northern wind small desk lamp, plastic spraying, have stereo feeling and art feeling, light bulb is a light plastic shell, the inside is copper wire filament lamp, low voltage design, safe and reliable body metal framework, electroplating processing, curvy, with outstanding effect of metal welding and surface electroplating processing, long do not fade, and match your own style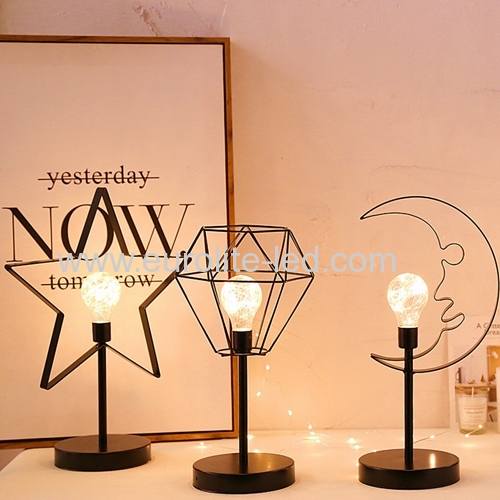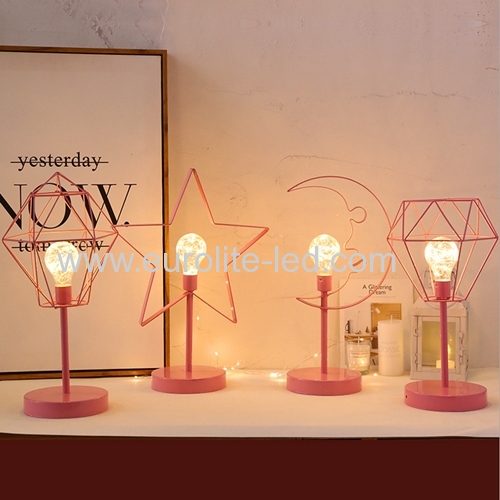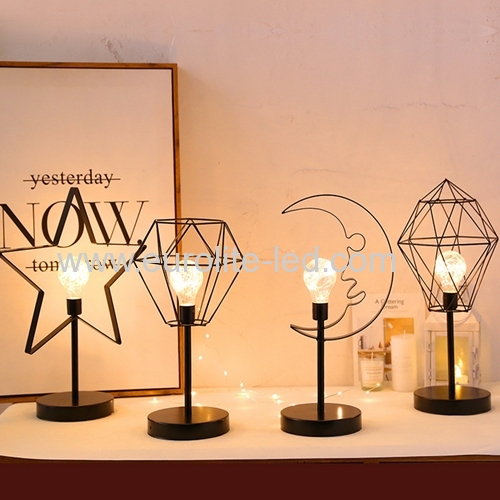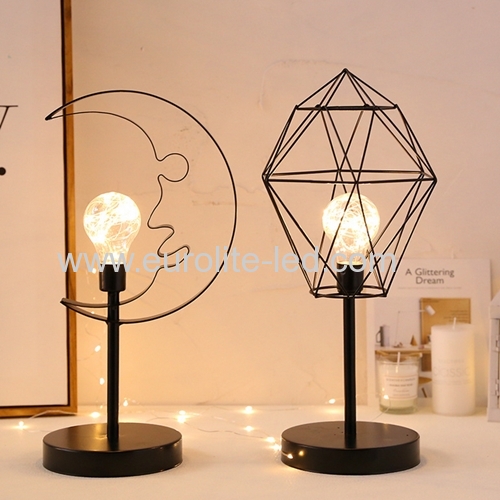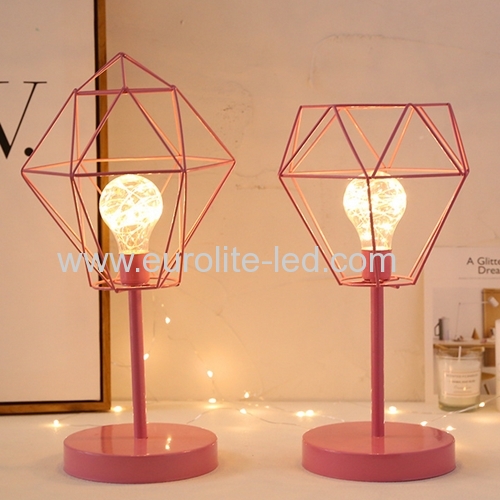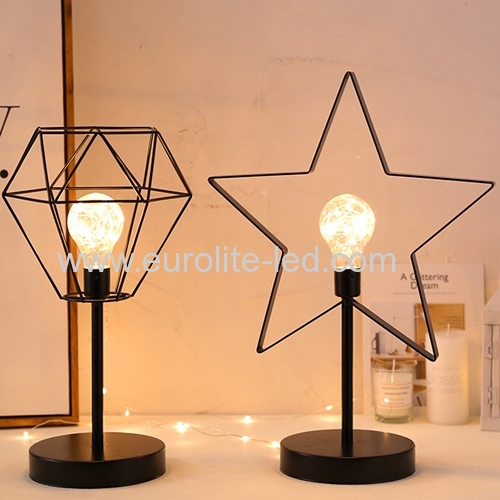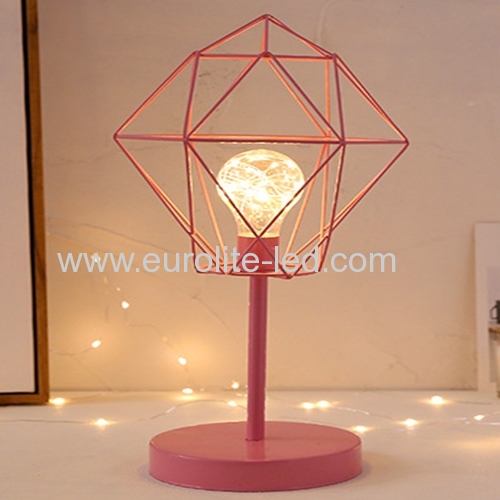 PRODUCT DETIAL WALL SHOW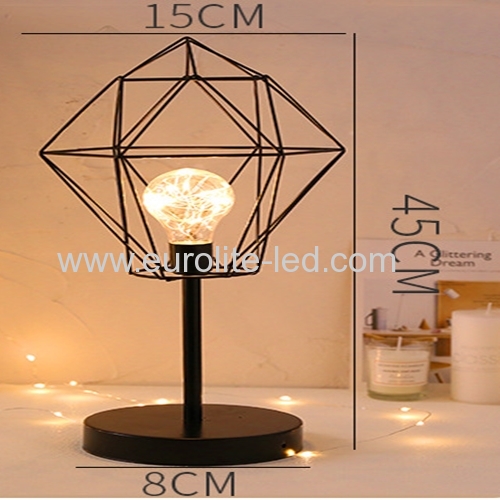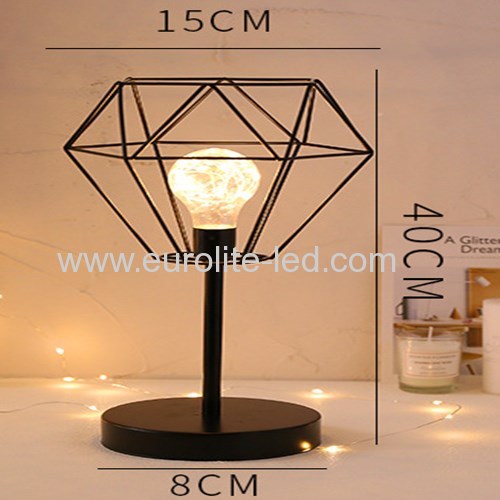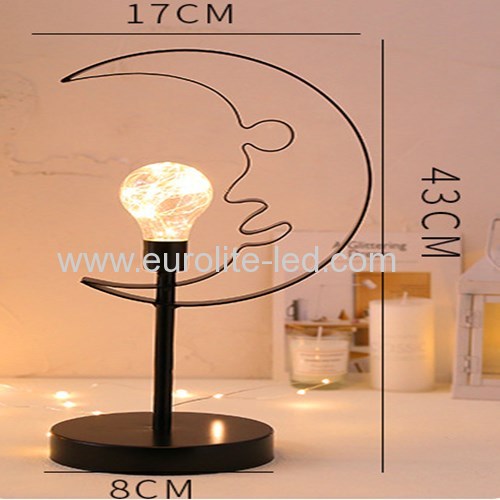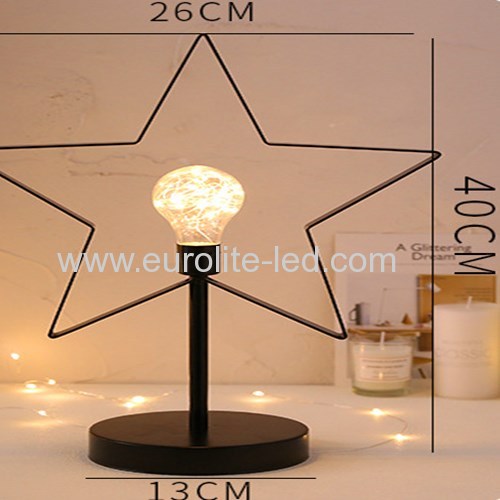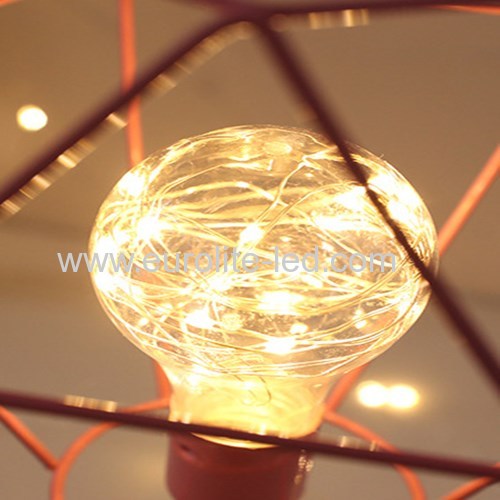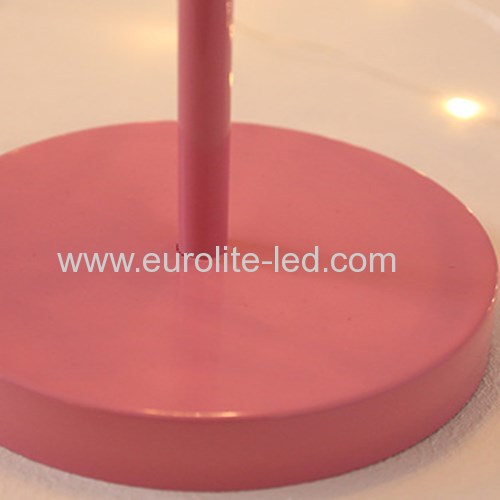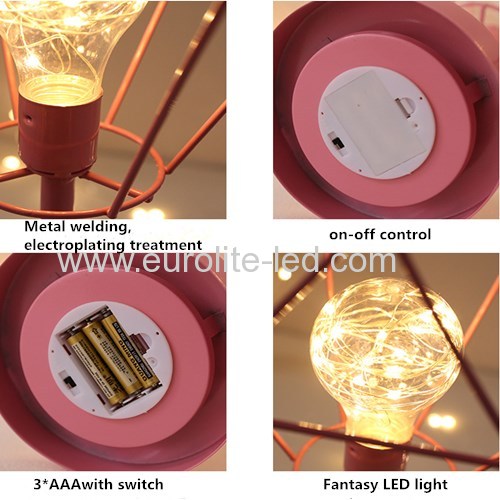 A Nordic style simple furniture decoration decoration, edify romantic sentiment of the artistic atmosphere, light luxurious tone, time infiltration time into a golden skeleton, simple Nordic design style, to your monotonous life add a bit of romantic atmosphere