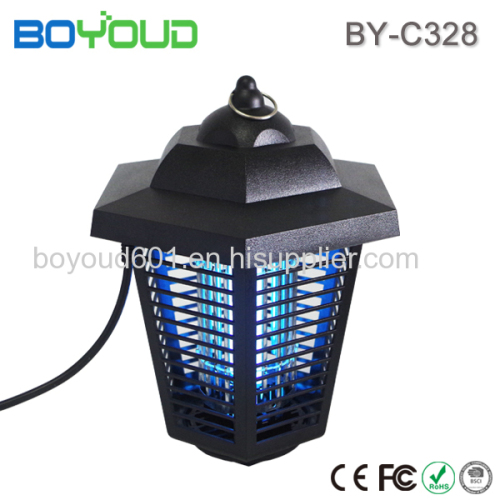 The device is environmentally friendly, saves space and is hygienic (without pesticides, smoke-free and is non-toxic). The built-in light is harmless to people, pets or plants. The highly effective lighting tube sends out special UV waves and draws in insects. The insects fly to the UV light and receive an electrical shock when it comes into contact with the electrified grid. The device is highly efficient and saves energy.
Where and how to use this device:
Usable in the living room, bedrooms, offices, clinics, hotels, restaurants, shops, warehouses, garages etc. It can use additional as a night or hallway light. Do not use outdoors in barns, stables and or similar conditions, The range of the device is most effective when it is dark.
Highly effective when placed at the door entrance.
Please use a mini brush to clean the death insect from the unit every week.
Technical information:
Power: 100V-120V/220-240V AC cable
Light source: 20W UV tube.
High voltage metal grid: 2000V
Start-up procedures
Hang up or fix the device outside of the reach of children. The device should be placed in alternating power supply (100-120V AC 60Hz)
Service and Maintenance
Only clean the device when it is separated from the electrical source. The device will be most effective when it is cleaned of insect rests on a regular basis. Use a soft, dry brush to clean the device. Do not submerge the device in water. Do not bend the metal grid.
When this product is not using, please put it in a dry packaging that children cannot reach. (it is not a toy)
Disposal: Do not place this device in the normal garbage. Bring it to an official collection site.
Warning:
1. There has high voltage on the coil, please don't touch them.
2. This is electric equipment, please keep it far from water and other liquid components.
3. This is not a toy, please keep it far away from children.