Wellhead Spacer Spool 11" x 5M R54
API 6A Riser Spool Wellhead Equipment
Spacer Spools are the connection part of oil wellhead equipment, which is used in oil well drilling operation. The Riser spools are available in all sizes and pressure rating to satify the connection
of the wellhead BOP, choke and kill manifold. Normally spacer Spools are manufactured in accordance with API 6A specification with the same nominal end connections.
Specification of 11" 5M R54
SPACER SPOOL, 11'' 5M R-54 FLANGE x FLANGE, SS INLAY RTJ GROOVE, MANUFACTURE AS PER API 6A,

AISI 4130 75K MYS, NACE MR- 0175,

P-X, EE NL,

PSL-3, H2S SERVICE,

OAL- 900MM INTEGRAL

STANDARD : API

1

EA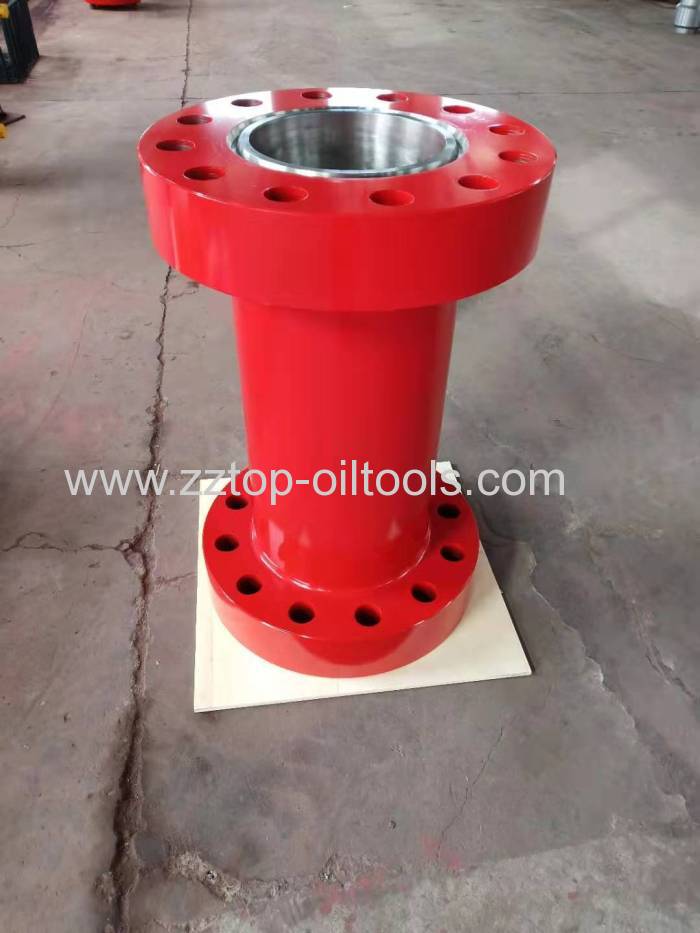 Wellhead Spacer Spool 11" x 5M R54
API 6A Riser Spool Wellhead Equipment
ZZTOP is the experienced and expertized manufacturer for wellhead equipment, provides cost effective wellhead equipment in a wide range of pressure and sizes available to accommodate most casing sizes, which are designed complying with API-6A specification levels and performance requirements for land, platform drilling and completion applications. The main products include X-mas tree, Choke manifold, kill manifold, drilling spool, adapter spool,casing head, tubing head, DSA and other related gate valves & flanges.