Rear rack 48v 20ah lithium ion Electric Bicycle battery pack for motor 750w 1000w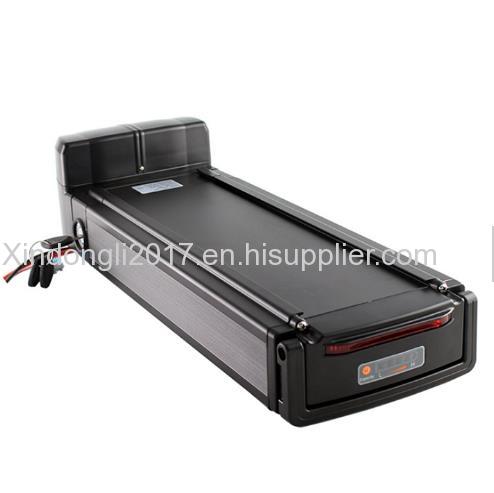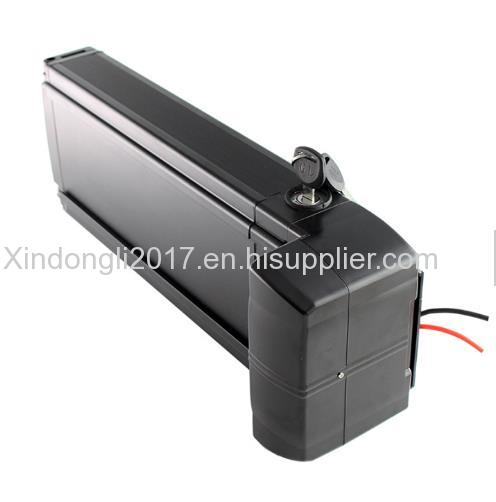 Product Introduction
We are a professional battery manufacturer focused on high quality lithium battery management system, solar photovoltatic power generation system, lithium battery and raw materials research and development, design, production and sales. Our company sepcializes in the production of lithium energy storge batteries, widely used in electric vehicles , ups reserve power supply, communication base stations, military and medical equipment storage systems.
Features:
A. Extremely safe and stable chemistry: PCB and/or BMS built inside to balance protect the battery.
B. Long life-cycle: Can be circularly used, best can up to 2000 times recycles, 8 times of SLA battery.
C. Lighter weight, with the best power-to-weight ratio: 1/3 of SLA battery weight.
D. Good performance at high temperature and low temperature resistance
E. Low self-discharge rate, less than 3% monthly.
F. No memory effects and highly efficient charge.
G. Environment friendly: Clean and Green energy poses no pollution on our environment.
Application:
Electric bicycle, E-bike, EV, Electric scooter, Golf carts, Electric wheelchair
LED lamps, traffic signs, portable small appliances, electric tools, toys, etc
Emergency light,dive flashlight,Solar lawn lamp,LED light,flashlight,outdoor light,Searchlight,tactical light, solar street light
Medical Instrument, Rehabilitation Equipment, Diagnosis Equipment,Medical Testing Device, Medical Monitor
Detecting instrument, Prospecting instrument, Testing instrument., Air/ water testing meter,
Mobile communication equipment , Scaner, Mapper
Power Tool, Wireless Machine, Portable Instrument, POS Machine, Alarm Monitor etc
Product Parameter
We can provide you with customized services; The battery capacity and dimension can customize according to your request: We have the ability to provide a vertical supply chain, from single cells to pack/module and to a complete power solution with BMS.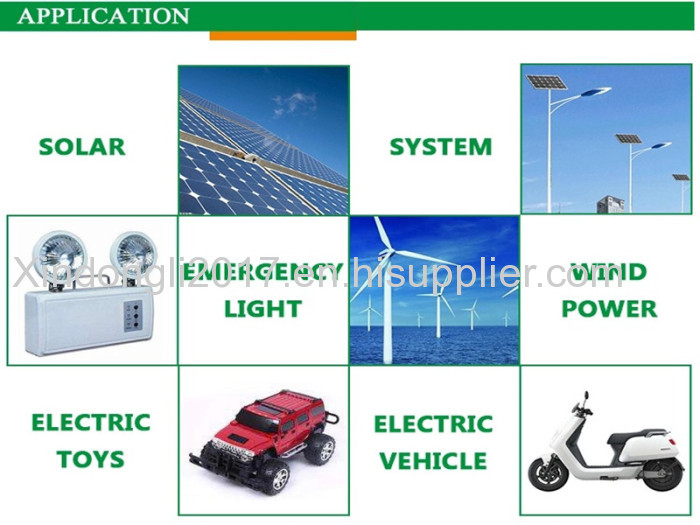 Product Processing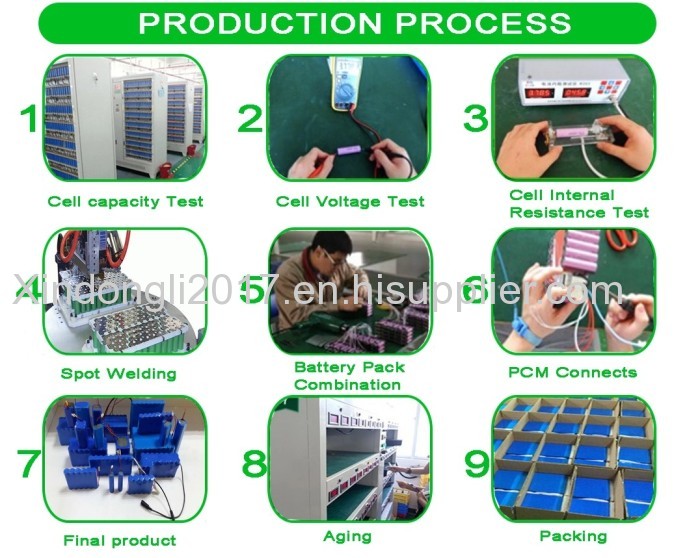 Product Packing
We offer high quality LiFePO4 Battery
2. Fast Delivery service.
3. Quick response to your any inquiry within 12 hours.
4. Customized design is available, OEM and ODM are welcome.
5. Shipment by Air Express (door to door service), by Air Flight and by Vessel, all Available.
6. Offer the highest quality with the best price.
7. Professional pre-sales service with whole-hearted after-sales service.
Exhibition
WELCOME TO CONTACT US