Null seals for Gorman-Rupp Pumps.
These cartridge seals are used for Gorman Rupp pumps 46513-150/151 and 46513-153/154.

Cartridge Mechanical seals for Self Priming Gorman-Rupp Pumps T-SERIES
1.250" shaft size and 1.500" seal size
1.500" shaft size and 1.875: seal size

pls. check the following pictures of mechanical seals for S series and T series.
also used on Wemco Models: WSP3A, 4A, 6A, 8A, 10A.

It is for S range of Submersible Gorman-Rupp Pumps and this seal
for T range of self Priming Gorman-Rupp Pumps Model T3/T4/T6 Model T8
Model T10
Shaft size :1.25 inch , 1.5 inch , 1.875 inch , 2.25 inch , 2.75 inch
Material: Tungsten carbide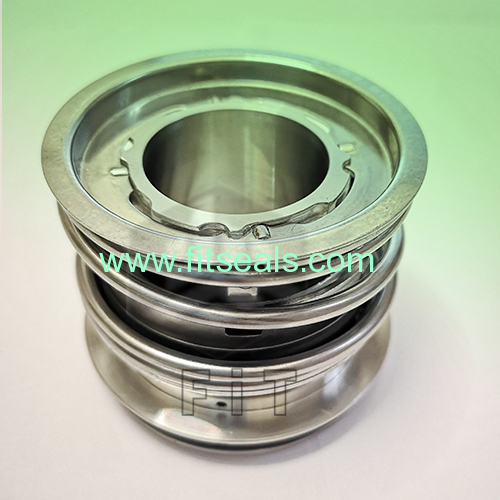 Double-floating, self-aligning, oil lubricated mechanical cartridge seal with stationary
and rotating face of silicon carbide or titanium carbide is specifically designed for
abrasive and/or trash handling service.
We produce many seals for famous pumps, like Flygt, EMU-WILO, , APV, Alfa Lava,
Lowara, Gorman Rupp, MCM, Sterling SIHI, KSB