Diatek microplate washer DRW-320
DRW-320 ELISA Plate Washers are are laboratory instruments designed to control the procedure of washing experimental samples arranged in plate-based formats. Users load a plate and select a program; microplate washers then dispense, soak and aspirate liquids from the plate in seconds. Compared to manual alternatives, microplate washers tremendously improve the speed and accuracy of many different washing procedures, and are particularly useful for Enzyme-Linked Immunosorbent Assays (ELISAs). elisa microplate washer elisa washer elisa plate washer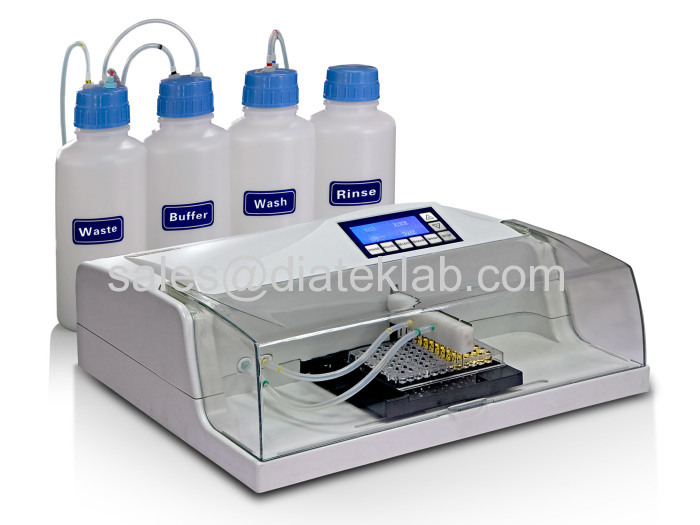 Main Features
* Large LCD display, menu designed for convenient use
* Whole plate washing or single strip washing
* 12-way and 8-way manifold included
* Low residual volume by two pipettes
* Complete bottom washing
* Shaking and dipping function
* Automatic monitoring of vacuum and pressure ,automatic rinse cycle
* Flat, V-bottom or U-bottom plate and strips washing
* Large memory to store up to 48 user programmed wash protocols
* Emergency stop available and liquid warning
Technical Specifications
| | |
| --- | --- |
| Input | 8 key membrane keyboard |
| Display | High brightness LCD display screen |
| Manifold | 8 pins and 12 pins |
| Wash Mode | Strip mode and plate mode |
| Wash strips | 1~12 adjustable |
| Applicable well | Flat, V-bottom or U-bottom |
| Washing times | 0~99 times adjustable |
| Dipping time | 0~3600s adjustable |
| Shaking time | 0~600s adjustable |
| Residual volume | ≤1μL/well |
| Liquid volume | 50~3000ul/well |
| Sipping time | 0.1~9.9s |
| Storage Capacity | More than 100 user defined wash board procedures |
| Power supply | 198~242V, 49~51Hz |
| Dimensions | 448(L)×382(W)×163(H)mm |
| Net weight | 8 kg |
PRODUCT PACKING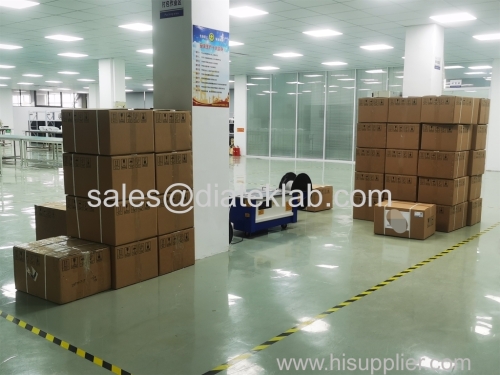 COMPANY ENVIRONMENT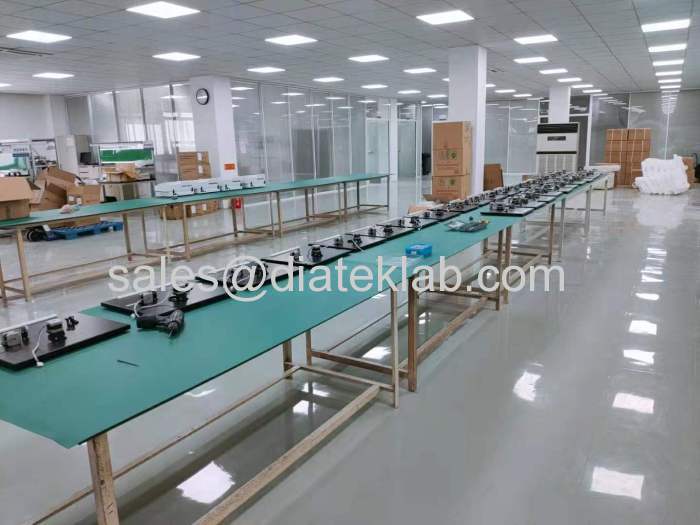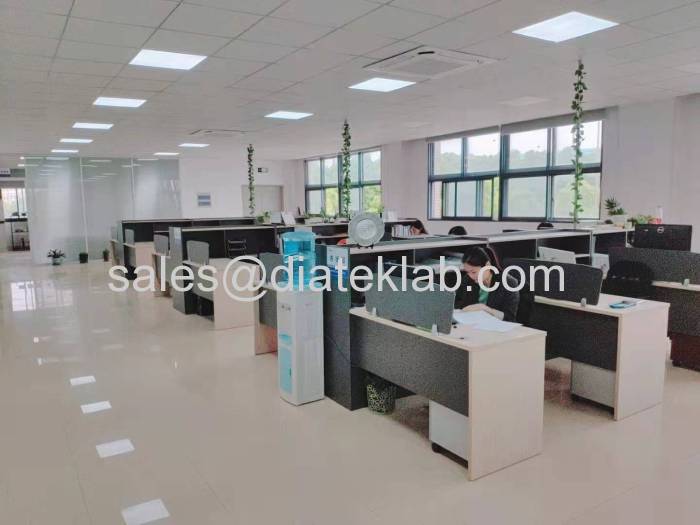 Wuxi Hiwell Diatek Instruments Co., Ltd. is a wholly-owned subsidiary of Huawen Group. Established in 2003, Diatek is a professional manufacturer of elisa reader, elisa washer and semi auto biochemistry analyzer.elisa Microplate Washer/elisa plate washer/elisa washer
In the past several decades, Diatek focus on improving product quality and service. Diatek is approved the ISO9001, ISO13485 and CE, and maintains its strength and ambition on development.Microplate Washer/elisa plate washer/elisa washer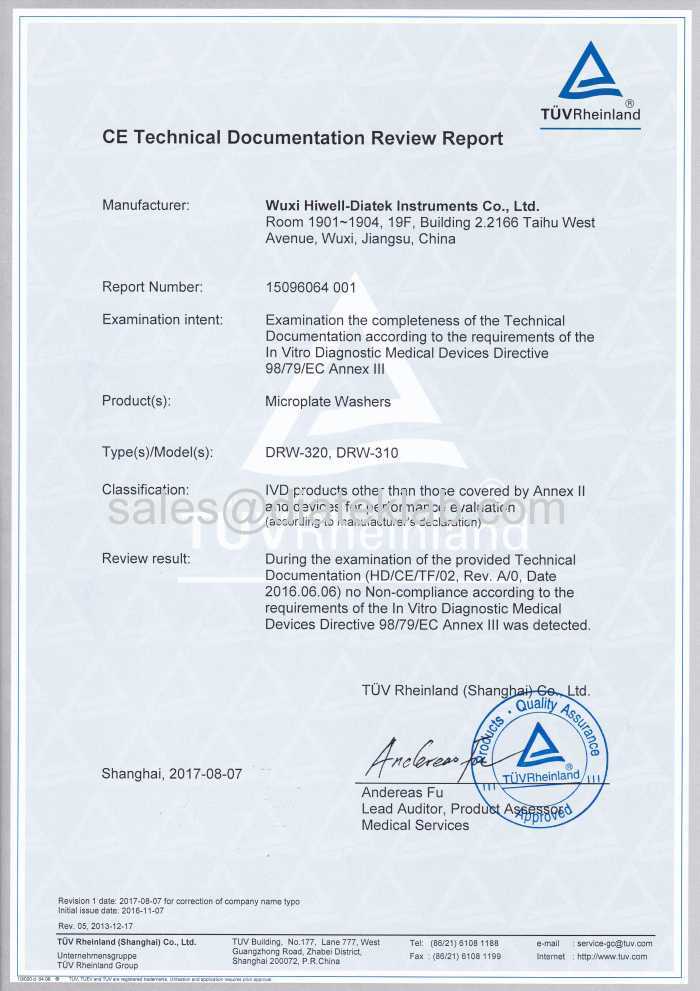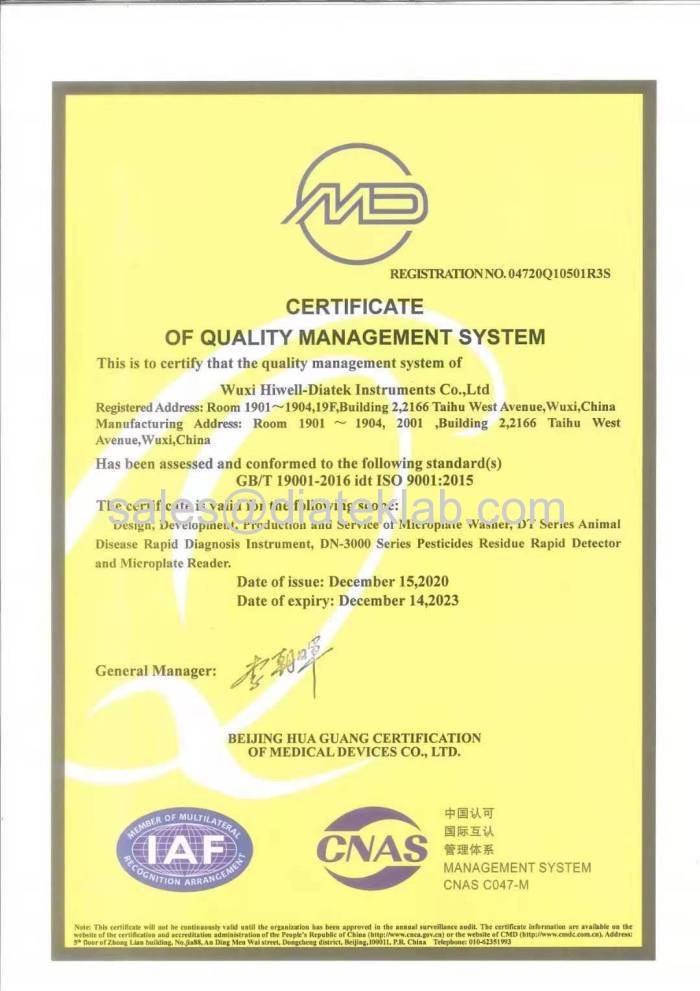 FAQ

Q1. Are you manufacturer or trading company ?
We are professional manufacturer since 2003 in Wuxi.
Q2. What's your product Guarantee ?
We normally provide 15 months guarantee and lifetime maintenance.
Q3. How to order your product ?
When you are ready to order, please contact us for latest price, inventory position,mode of payment,
delivery mode etc.
Q4. How to check and track the goods after placing an order to you ?
When goods are ready, we will send you photos for confirmation. After delivery, we will send you tracking
number of express.