single leaf automatic hermetic sliding x-ray doors
This is automatic hermetic sliding lead lined doors for x-ray rooms or CT rooms. We use high power automatic sliding door systems (single door leaf max. 300kgs) for it. Enclosed mounting types of aluminum track and wall frames will be provided. DC36V brushless motor and microcomputer controller are included. Our automatic sliding door system is CE approved.

When the door is closed, the door leaf will drop down to ensure it is hermetically sealed. Meanwhile, door seals and wall frames seals are needed to make it air tight. We supply Germany imported both foot sensor swiches and safety beam sensors for our automatic door system to ensure its high quality and perfect performance.
Please see the following product details.
Product features:
1. Automatic sliding x-ray door is specially designed for X-ray rooms of hospitals which can protect people from being hurting by radiation.
2. Door leaf is made up of powder coated steel or powder coated aluminum with 2mm or 3mm thick lead sheet and rigid poly foam as sandwich.
3. Rubber seals are installed in the door leaf and door frame which will meet the hygienic requirements of hospitals and other clean places.
4. Non-touch sensors are supplied with automatic sliding door system, people can open the door without touching any switch so as to reduce cross infection.
5. Safety beam sensors are supplied in order to protect people from being hurt by sliding doors.
6. Stainless steel handle is avaiable for this door. When power fails, people can open the door by hands.
7. Lead glass window is optional with extra charge if needed. The glass size can be decided by the customers. We supply 10mm, 12mm and 15mm thick lead glass for choice.
8. Door finish is powder coating, we have color panles for customers' choice.
9. Electrical locks is optional if needed. We can also supply other switches such as card readers.
Specification:

Track aluminum track with aluminum cover

Material powder coated galvanized steel, powder coated aluminum, matt finish stainless steel

Panel 45mm thick

Sandwich injected high density polyurethane and lead panels

Finish powder coating or stainless steel

Lead panel 1.2mm , 2mm , 3mm thick

Lead glass 10mm, 12mm,15mm thick

Open automatic sliding or open by hands when power fails


automatic sliding x-ray doors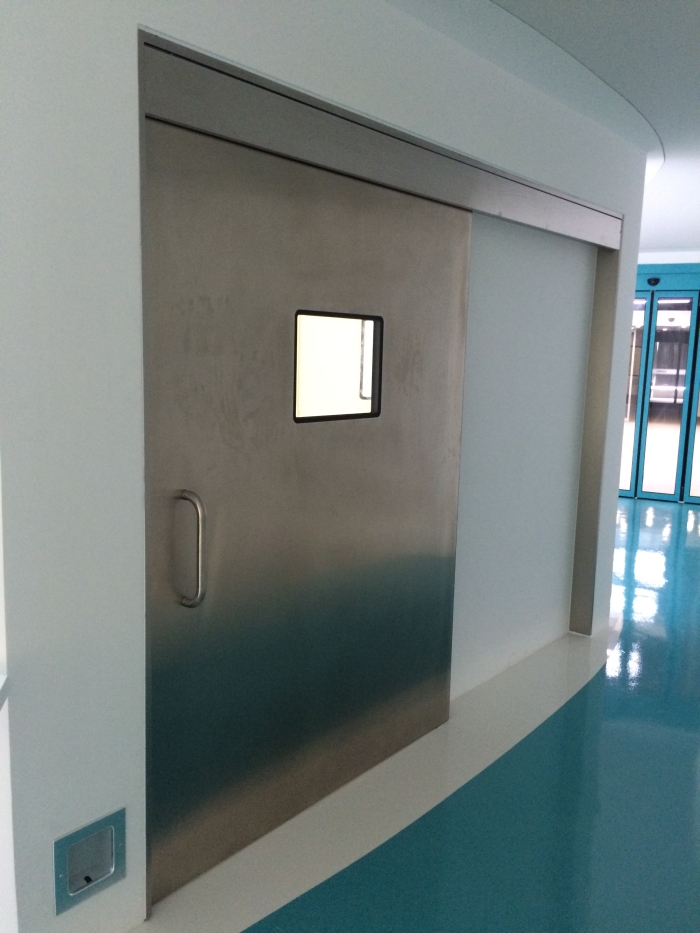 shop drawing: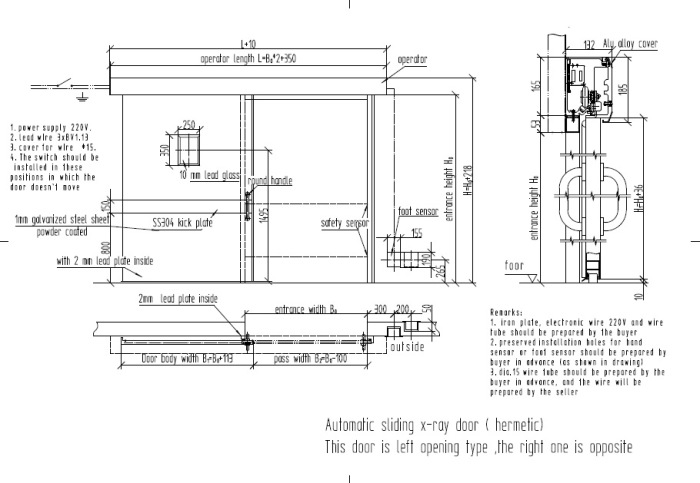 Lead sheets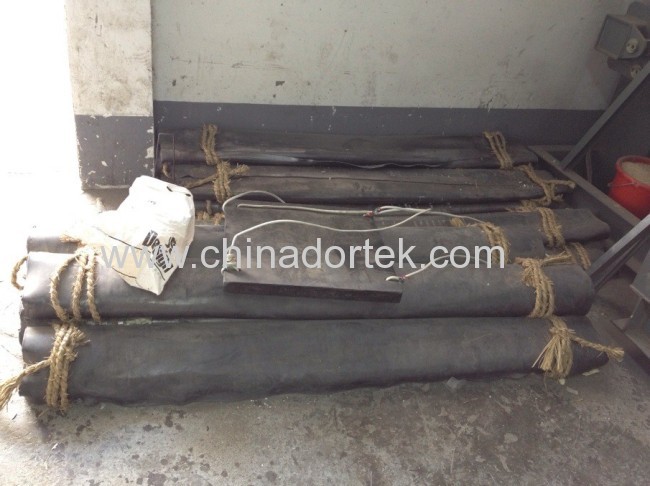 Export Standard Packing: