WE ARE ONE-STOP DISTRIBUTORS FOR CHINESE SUV AND PICKUP PARTS AS BELOWS:

GREATWALLL HOVER SAFE DEER PARTS

ZOTYE NOMAD PARTS

JMC/ISUZU PICKUP PARTS

ZX AUTO SUV AND PICKUP PARTS

GONOW SUV AND PICUP PARTS

TIANMA SUV AND PICKUP PARTS

SHUANGHUAN CEO PARTS

SHUGUANG SUV AND PICKUP PARTS

DADI SUV AND PICKUP

FOTON SUV AND PICKUP

IF U INTEREST OF THEM. PLS KINDLY VISIT OUR WEBSITE.

SHOW US YOUR OEM LIST
YUEJIN TRUCK PARTS; YUEJIN TRUCK SPARE PARTS; YUEJIN TRUCK; SPARE PARTS FOR YUEJIN TRUCK; CHINESE TRUCK PARTS
WE ARE SPECIALLY ONE-STOP DISTRIBUTOR FOR FULL ORIGINAL LIGHT & HEAVY TRUCK PARTS:
YUEJIN TRUCK ;
NJ1026 NJ1028 NJ1020 NJ1030 NJ1038 NJ1040 NJ1043 NJ1063
JAC TRUCK:
HFC1020 HFC1030 HFC1032 HFC1045 HFC1046 HFC1048 HFC1061 HFC1063 HFC1068 HFC1083 HFC6700 HFC6800
FOTON FORLAND LIGHT TRUCK:
BJ1305 BJ1018 BJ1028 BJ1022 BJ1029 BJ1032 BJ1033 BJ1036 BJ1043 BJ1049 BJ1053 BJ1059
BJ298 BJ3042 BJ3043 BJ3046 BJ568 BJ588 BJ598 BJ5815
DONGFENG XIAOBAWANG LIGHT TRUCK:
EQ1026 EQ1030 EQ1032 EQ1044
DFAC TRUCK (DFAC XIAOBAWANG.DFAC DUOLIKA.DFAC JINBA)OTHERS: EQ1050 EQ1060 EQ1061 EQ1070
CA1020 CA1026 CA1030 CA1036 CA1040
JMC LIGHT AND HEAVY TRUCK
FAW TRUCK( FAW CA1041. CA1081)
HOWO HEAVY TRUCK, SINOTRUCK
WE MAY SUPPLY FULL ORIGINAL PARTS AS YOUR REQUIRED OEM NO. LIST & ENGLISH PARTS NAME. IT IS QUICKLY REPLY!
IF U INTEREST. PLS KINDLY CONTACT CNFASTWIN DIRECTLY !!!

Our website: three w point cnfastwin point com
More about Fastwin to introduce: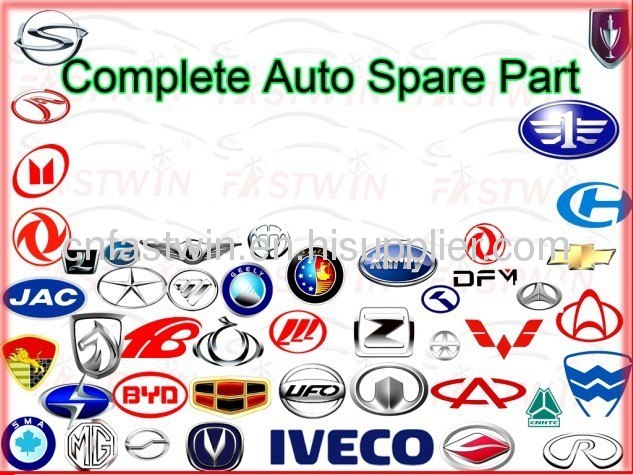 PERFECT PACKAGING AND LABELING
No matter heavy or light items, we use new carton package and wooden cases. We label part by part.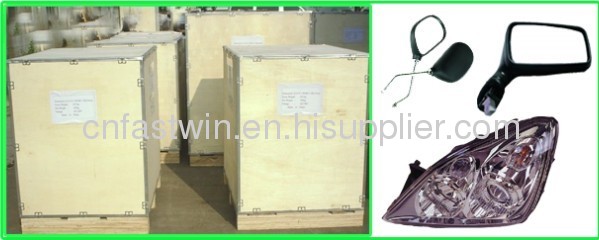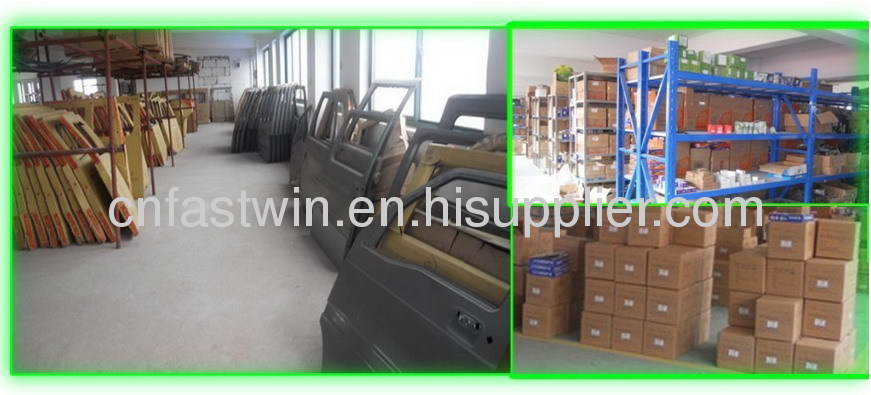 FASTWIN OFFICE AND GROUP
To provide you with timely and professional service sincerely,harmonious atmosphere and environment, sincerely deal with every
BUSINESS AREA
Europe, South America, Africa, Southeast Asia, North America, Middle East.
FAQ
Q 1: How many brands of auto parts can you supply?
A 1: More than 15 Chinese brands, including Chery, BYD, Changan, Changhe, Dongfeng, FAW, Foton, Geely, Hafei, JAC, JMC, Lifan, Yutong, Zx, etc. We have more than 10000 items.
Q2: Is it possible for you to provide the price list?
A2: Really sorry that we don't provide the price list, we will quote according to the part OEM number you provided.
Q3: What is your MOQ?
A3: Our MOQ is USD3000.
Q4: How is the lead time?
A4: For air order: about 7-15 days after receiving full payment.
For sea order: about 25-30 days after receiving 30% down payment.
Q5: How's your warranty policy?
A5: We will compensate 100% for any claim within 6 months after B/L once the claim is defined.
More about us:
1) One-stop Service: Here Fastwin provides you with all automobile products; you can purchase all automobile products in one stop.
2) Focused – We focus on automobile products.
3) Payment: We accept T/T, Pay pal, L/C at sight and Western Union.
4) Fastwin in business practice – We insist integrity as our business principle, no matter how negative the business environment will be.
5) Fast response - We always reply within 24 hours. We always keep clients informed. "No response, Silence" will never happen.