Barbecue Grill Netting

Barbecue grill netting Feature:this production has these characteristics--1.heat-resistance 2.corrosion resistance,and it is also harmless.

Material:we product Barbecue Grill Netting with high-quality stianless steel wire,mild steel galvanized wire, or welded wire.
The weave of Barbecue Grill Netting: wrap the side of the molding netting.

Barbecue Grill Netting Specifications:230mm, 240mm, 260mm, 270mm, 280mm, 300mm, 350mm, 400mm, 500mm and other spercifications.

Application: Barbecue Grill Netting is mainly applied to hotels, restaurants, grill bars, picnics, camping, military, tourism and other activities, pasta, BBQ rack Meat, fish, barbecue, steamed, smoked or other applications.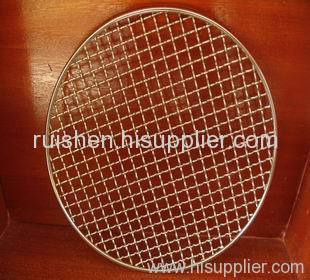 for more information,please contact with Helen Hou