Angricht fittings——plastic fittings
PP fittings A130
plastic fittings' features
:
1.Convenient One-Touch plastic fittings provide instant tubing connections.
2.Elliptical release ring facilitates pneumatic installations in confined spaces.
3.light manual pressure on the elliptical release ring is all that is required to instantly disconnect each tube-no special tools required.
4.Nickel-plated brass threaded bodies ensure anti-corrosion and anti-contamination.
5.All NPT &R(BSPT) threads are pre-coated with Teflon sealant and require no additional sealing.
6.Most all models available in inch and metric size
plastic fittings' Technical Data: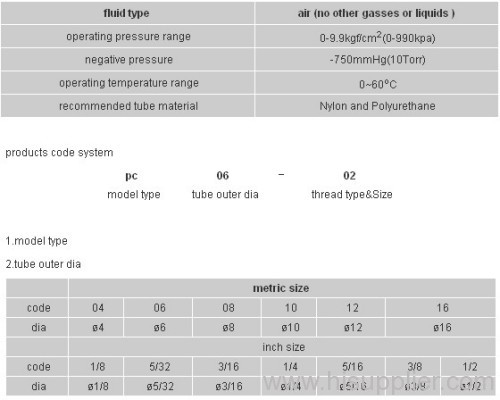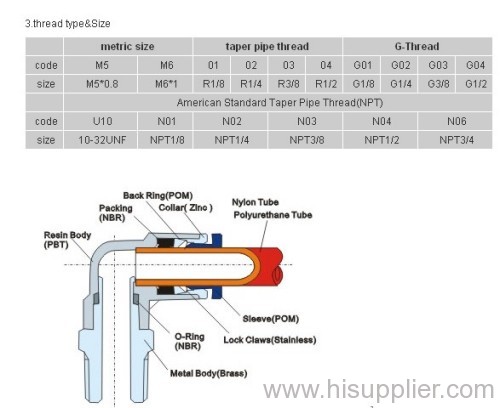 plastic fittings' specifications:
MODEL(ØD)

Tube (Metric)

Tube (Inch)

A130 04

A130 5/32

A130 05

A130 3/16

A130 06

A130 1/4

A130 07

A130 5/16

A130 08

A130 3/8

A130 09

A130 1/2

A130 10

A130 11

A130 12

A130 14

A130 15

A130 16