The series of SRB
Lubricating Manually Operated Grease Pump
is a labor board action lever operated a small lubrication pump discharge lubricant can be directly installed on the machine panel or rack. Basic components distributor directly with single-line centralized lubrication systems manually; basic components coupled with manual valve with two-wire terminal type distributor centralized lubrication system.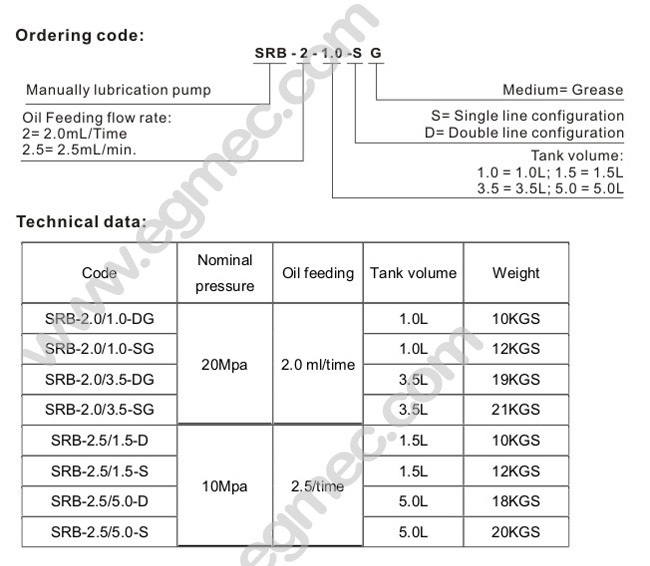 The Lubricating Manually Operated Grease Pump is suitable for lubrication of low frequency (generally to the oil interval of 8 hours or more), plumbing DN10 length of not more than 50 meters, lubrication points to 40 points on a single small device, as a lubrication device for the delivery of lubricant.
Note: Using the medium for the cone penetration of 265 (25 ℃, 150g) 1/10mm the grease (NLGI0 # -2 #) and viscosity grade of oil than N68 for ambient temperature -10 ℃ ~ 40 ℃.