Crimped Wire Mesh


Crimped woven wire mesh offers great dimensional strength and stability, great resistance to abrasion, uniform openings and excellent anti-corrosion.

Materials:
The main materials of crimped wire mesh are corbon iron wire, galvanized steel wire and stainless steel wire.

Weaving Method: weaving after crimping

Applications:

Crimped metal mesh is widely used as fence or filters in a lot of industries; heavy duty crimped wire mesh products are mostly used as screen in mining, coal factory, construction and other industries. Meantime some galvanized crimped wire mesh and stainless steel crimped mesh are for roasting of flour food and meat.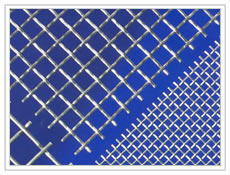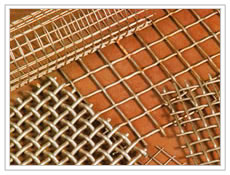 Specifications of Crimped Wire Mesh


Specification List of Crimped Wire Mesh/Wire Mesh for Roast

Wire Gauge
SWG

Wire Diameter
mm

Mesh/Inch

Aperture
mm

Weight
kg/m2

14
2.0
21
1
4.2
8
4.05
18
1
15
25
0.50
20
0.61
2.6
23
0.61
18
0.8
3.4
24
0.55
16
0.1
2.5
24
0.55
14
0.12
4
22
0.71
12
0.14
2.94
19
1
2.3
0.18
1.45
6
4.8
1.2
2
20
6
4.8
1
2
20
6
4.8
0.7
3
14
14
2.0
5.08
0.3
12
14
2.0
2.1
1
2.5
14
2.0
3.6
1.5
1.9