China Tibetan bedside cabinet 2 doors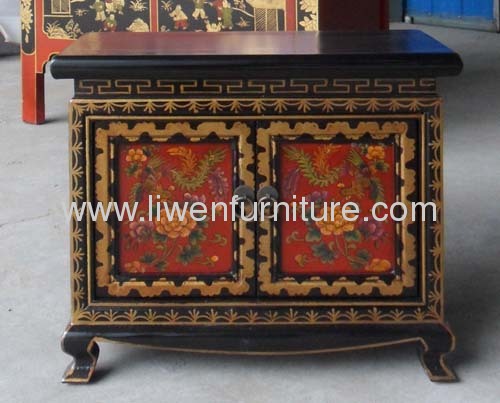 item: LWB660
Size: L60XW29XH48CM
Wood: Poplar wood
Tibetan colorful hand painting
cabinet with two doors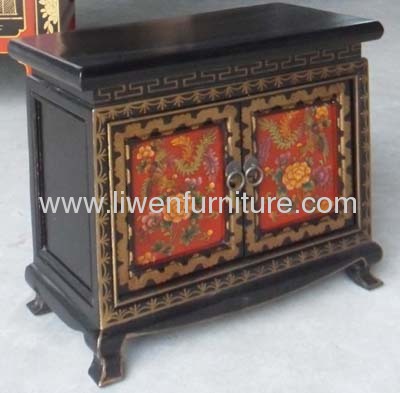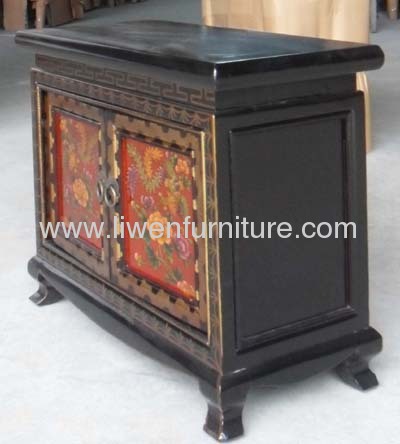 Tibetan folk classical furniture style, with a strong exotic style, decorative attributes intense. Tibetan folk furniture, bold use of color, mainly in red, with a variety of other colors. Tibetan furniture, no sculpture, mainly by increasing the furniture can be painted to look and decorative. . Painted, mainly refers to the artisans paint and pigments painted directly on the material, and then dry naturally after completion of decorative techniques. Due to local religious beliefs and customs in the content, painted mainly Buddhist, most of the stories in scripture or other Buddhist legends.

As Tibetan folk furniture colorful and bright, the first being more and more people love. Its modern furniture decoration, furniture with display have a certain influence. Many people like the traditional classical furniture and color strong Tibetan folk classical furniture to mix and match. Steady, introverted Chinese furniture, Tibetan furniture escape publicity, put together, but it is very harmonious.

Of course, Tibetan antique furniture, bright colors, styles especially with the local culture and customs, religious beliefs are inseparable. It can be said that the region's soil and water in Tibet created a humanistic religious Tibetan Furniture special charm.
We specialize in Chinese antiqe and reproduction furniture, there is big showroom with much stock.
Welcome your inquiry and your visiting.