Molded fiberglass grating
is cast in full panel sizes. Liquid resin and continuous fiberglass roving are manually woven into a mold that resembles an oversized waffle iron. Layer after layer of roving is wetted out and placed in the mold in a systematic pattern to achieve maximum strength along with the desired thickness and panel size. These panels are then allowed to cure in the mold before the part is ejected and the process is repeated. This one piece construction has several benefits. The first is that it can be cut in any direction and can be riddled with access holes without weakening the overall structure. These glued joints can work loose in heavy traffic or around unsupported edges and access holes.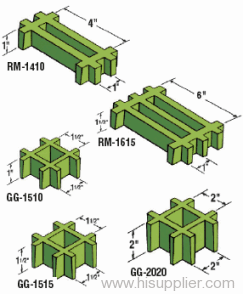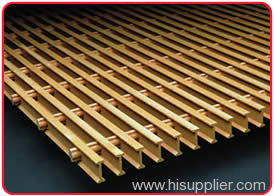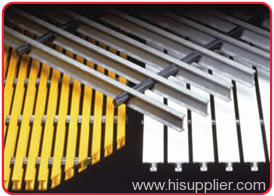 Jinghua's fiberglass grating
has been used in chlorinated, brominates, and salt water applications as well as many harsh outdoor exposure applications for many years. It has also been used (and is currently being used) in subsea applications. We are not aware of any product failures due to such water or ultraviolet radiation exposure for periods exceeding 20 years. If pool and spa fiberglass drains are properly maintained and not subjected to any abnormal use or damage, we therefore believe, but cannot guarantee, that the FRP grating should have a life expectancy of at least 20 years and likely much longer.