HEXAGONAL MESH-ANY MODEL

Application: Hexagonal wire mesh with its good corrosion resistance and oxidation resistance, serves well as strengthening, protection and temperature keeping materials in the form of mesh container, stone cage, isolation wall, boiler cover or poultry fence in construction, chemical, breeding, garden and food processing industries.
Variety according to surface treatment :electro-galvanized hexagonal wire mesh, hot-galvanized hexagonal wire mesh, PVC hexagonal wire mesh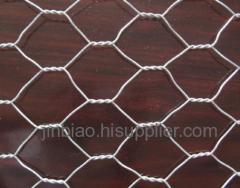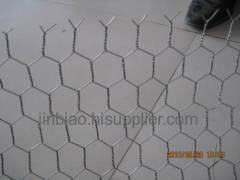 Hexagonal Weaving method: Straight twist, reverse twist, positive and negative twist hexagonal wire mesh.

Hexagonal features:
(1) Economy. Just net surface tiled walls, building cement can be used in
(2) Construction is simple, without special skills.
(3) have a very strong withstand natural damage and corrosion resistance and resistance to adverse weather impacts.
(4) can withstand a wide range of deformation, and does not collapse. From a fixed insulation effect.
(5) The basis of good process ensures the uniformity of coating thickness, corrosion resistance stronger, its service life of up to 20 years.
(6) to save transport costs. It can be shrunk to a small volume, and involvement in moisture-proof paper packaging, small footprint, suitable for export.


Galvanized hex. wire netting in normal twist (width of 0.5M-2.0M)
Mesh
Wire Gauge (BWG)
Inch
mm
3/8"
10mm
27,26,25,24,23,22,21
1/2"
13mm
25,24,23,22,21,20,
5/8"
16mm
27,26,25,24,23,22
3/4"
20mm
25,24,23,22,21,20,19
1"
25mm
25,24,23,22,21,20,19,18
1-1/4"
32mm
22,21,20,19,18
1-1/2"
40mm
22,21,20,19,18,17
2"
50mm
22,21,20,19,18,17,16,15,14
3"
75mm
21,20,19,18,17,16,15,14
4"
100mm
17,16,15,14
The above table just show part sepcification of our hexagonal wire mesh. For more further information of product , please visit our website: www.wire-mesh-fence.comfor contact us by email or phone. Besides, special specification can be customized on request.