We are professional in the vacuum cleaner motor field. We can help you to reduce cost while maintain high quality. High efficiency, advanced technology, and stable performance.
Competitive advantages
Variety of application, easy operation.
We have Overseas Service Center.
We could customize motor for our customer as per their requirement.
We directly supply our motors to many countries, like USA, France, Turkey, Iran, India, Brazil, Argentina, Mexico etc.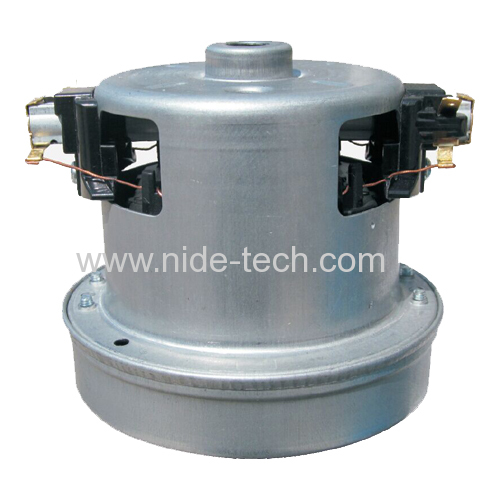 Technical parameter
Rated voltage: 220-240V
Rated frequency: 50/60HZ
Rated input power: 1200±5% W
Max vacuum degree: ≥ 25KPa
Max airflow: ≥2.3m3/min
Max suction power: ≥360
Max efficiency: ≥35%
Speed of full open: 36000rpm
Direction of rotation: CCW when viewed from input airside
Insulation class: Single CLE
Insulation resistance: ≥50 MΩ
Dielectric strength: 1800V/S ≤5mA
Spark: ≤2
Noise: ≤98 dB(A)
Vibration: ≤15
Temperature rise: ≤90
Life: ≥500H
Certificate: CE, CCC
Motor drawing