Aliminium Casting Street Light with Metal Halide Lamp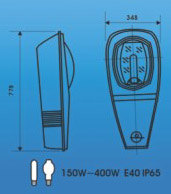 Specifications
1,Enviromental protect.
2,Energy saving.50%-80%
3,Long lifespan100,000hrs
4,High Luminous flux

Materias and features:
Case is made of aluminum through high-pressure die-casting.its surface is treated with electrostatic plastics spraying .reflector is made of high-pure aluminum plate through pressing .its surface is treated through anodic oxidation.
The transparent lampshade has two kinds of materials,i.e.borax glass and high temperature resistant polycarbonate.
Place to be used:
Illuminate at roads with different grades.
1. PC or high-temp resistent glass shade, both with excellent light reflector;
2. Extra aluminium reflector ensures high lighting efficiency;
3. Die casting aluminium lamp shell,solid, rustproof and durable;
4. High Temp. Resistant gas-tight silicon rubber seal, IP65 rating;
5. Holan lamp and ballast set features with high power factors, excellent color rendering and stable output, usually 40W-200W is applied;
6.Protection for ballast from short-circuit, open-circuit and defective lamp.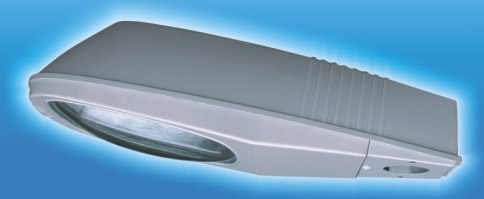 Aliminium Casting Street Light with Metal Halide Lamp