Notes:
1. To support reel in tension releasing wire or mechanically linepulling wire and to brake the reel
2. Can be disassembled into 3 pieces, convenient transportation.

Order number

15141

15142

15143

Model

SIPZ3A

SIPZ5A

SIPZ-7

Applicable

reel

Diameter of coil (mm)

Φ900~1600

Φ1600~2400

Φ1800~2500

Width of coil (mm)

≤1350

≤1350

≤1700

Diameter of axle hole (mm)

Φ65-100

Φ65-100

Φ120

Maximum weight (kg)

3000

5000

7000

Brake torque (N.m)

1000

1000

2000

Linespeed (m/min)

80

80

80

Weight (kg)

200

215

420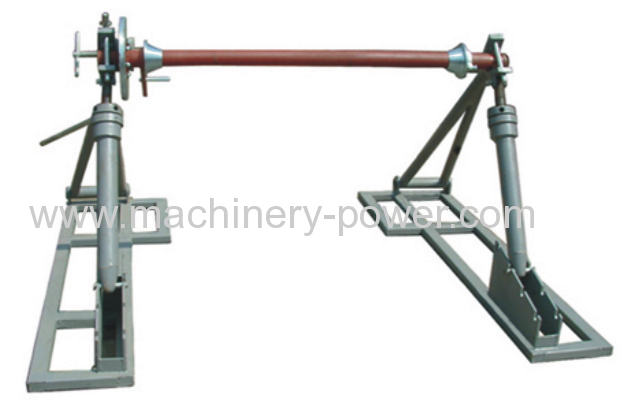 The products mainly supply for the power company, railroad company and other industry fields.Jingyuan always consider the viewpoint and demand of customers when we empolder new products.We also carry out the international quality of ISO9001 management system attestation, with its strict control standard for product quality. Jingyuan product has already been adopt by whole country extensively. According to the actual application within the scope of local electric power system for several years, the electric power implement of Jingyuan has been confirmed with high efficiency,convenient maintain and good after-sales service.