Functions, uses and purposes:
·Road construction: lightweight bulk material with excellent drainage properties
·Pile foundation
·Building insulation
·Trench filling material with high compression strength
·Stabilizing of slipping soil
·Insulation of sports grounds
·Insulation of swimming pools
·Roof insulation
·Great for cleaning (Cleans grills quickly with very little effort. Will not scratch grills or lift cure. Reusable for several cleanings. Cleans faster, more efficiently than brushes and scrapers.
·Shapes easily to flat or curved surfaces. Removes carbonized food, grease and soot from porcelain or metal grill, barbecue and smoke cooker surfaces. Scours pancake and fry griddles without removing the cure. Contains no hazardous chemicals or detergents. Safe for skin and use around food equipment. Great for cleaning cast-iron skillets.
We specialize in manufacturing all kinds of foam glass bricks and etc.
We can produce foam glass board with the great quality in China.They can be used for oil pipes insulation and etc.Land heat insulations.
Chimney insulation can be used.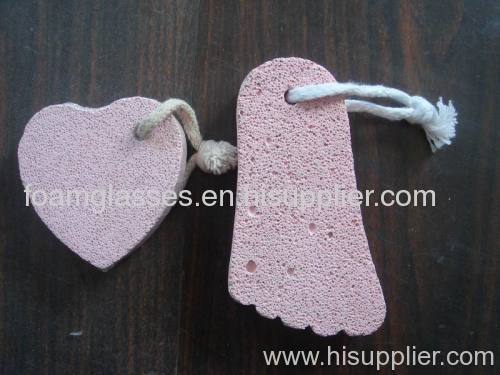 Foot stone