1, Surface finishing of Lip gloss tube can be customized.
2, We offer Good quality & reasonable price.
3,our products have Aluminum shell&plastic vial.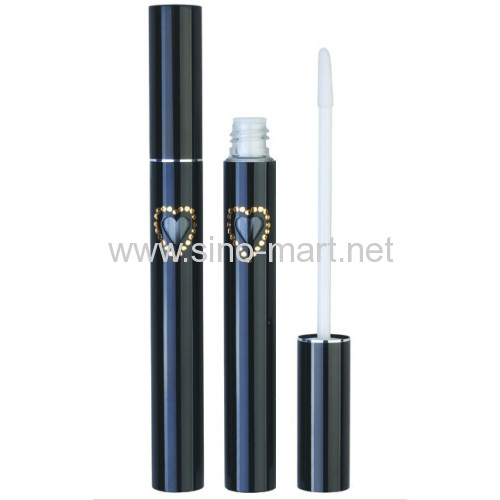 Product Name: Aluminum Lip gloss case
Size: Dia.15* Ht.138mm.
Material: Aluminum shell, transparent PET inner vial.
Decoration Method: Aluminum oxidation, trimmed line of the edge of cap;
heart shape hole, and color shiny dots. .
We could produce different colors and decoration methods according to clients' requirements. Welcome to contact us.