Biodegradable flower pot


Product Description
Our range of biodegradable flower pots are an exciting new products with a wide range of possible uses. The result of years of research and development, our patented mix and process manufactures a plastic like material which is biodegradable, natural and totally environmentally friendly, while using readily available renewable resources such as bamboo and rice husks.

As with all biodegradable products, our pot's organic biodegradable composite means that in nature it will naturally break down safely, relatively quickly and biologically. It will fully return from a consumer product and re-enter the earth and nature's natural life process.

Our material based mainly on plant straws, is 100% organic, non-toxic, and biodegradable, protecting the earth and environmental from harm on disposal. A range of options are available on disposal and these include, use as plant fertiliser, use in a compost bin, or you can even plant the pot with your plants and not need to worry about damaging roots while planting.

Item#:LJ- FL-17
Size: Dia 115mm*H 93 mm*T 67mm
Size: Dia 115mm*H 93 mm*T 67mm
Size: Dia 115mm*H 93 mm*T 67mm
Weight: 76 g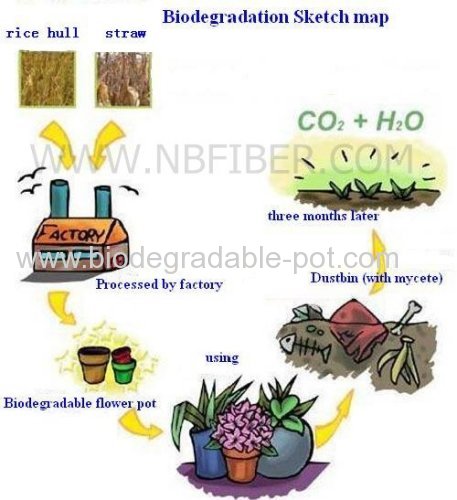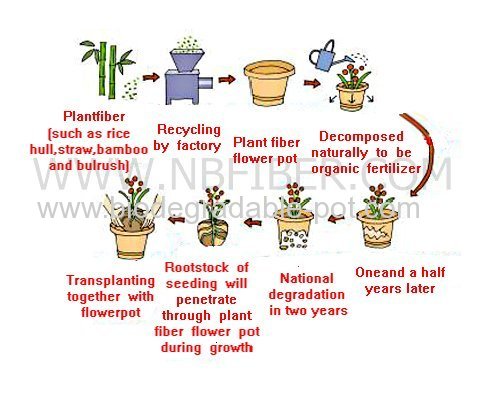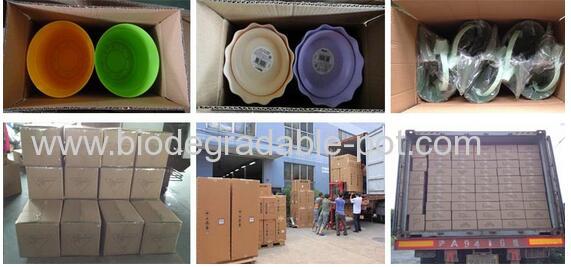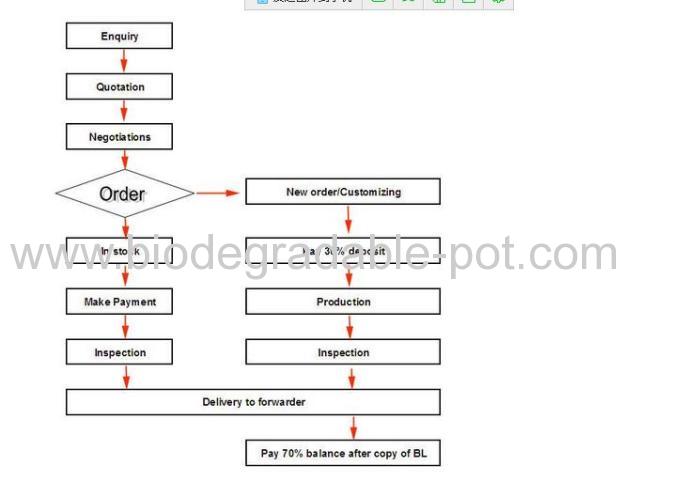 Biodegradable flower pot
1. Material: bamboo and rice hull
2. Unique and natural texture
3. Allow plant roots to breathe
4. Various designs and colors to choose
5. Can be customized to suit your own style and size
6. Good in greenhouse conditions
7.Degraded period : can be adjusted into periods from 4-6 months, 10-12 months and 36 months according to customer requirements and use conditions. Our biodegradable products can replace PE and PP seedling cultivation containers that cannot be degraded.

Packing informationof this Biodegradable Flower Pot:
Pcs/ctn: 160
G.W/Ctn: 13.5 Kgs
N.W/Ctn: 12.5 Kgs
Carton dimensions: 48x48x24 cm