Poultry Wire Fences
Hex netting wire, also known as poultry wire netting, chicken mesh, woven with quality low carbon steel wire or SS wire, flat surface and firm structure. Gal. or PVC finish offers good corrosion resistance and superior durability.
1. We can supply hex netting wire from 25#(0.5mm) to 18#(1.2mm), mesh available from 1/2", 5/8", 3/4", 1", 1-1/4", 1-1/2", 2" to 3". Each roll width varies from 0.2m to 2.0m, length usually 30m, 50m, 100m, 200m, longest can reach 500m.
2. Reinforcement lines are also available equally spaced through the netting, to offer more stablility to netting. Netting edges can be single or double as required.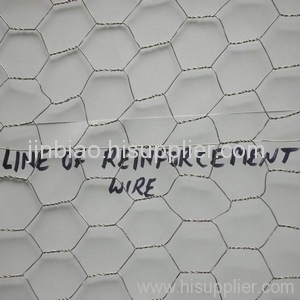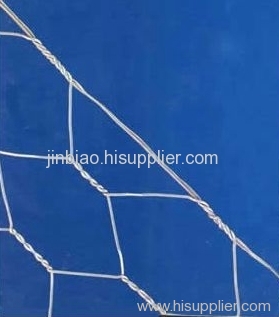 netting with reinforcement wire double edge netting
3. Standard specification:
Specification in Inch

Specification in Metric Unit

Wire Gauge (BWG)

Technical Note

1/2"

1.5CM

22

Max. roll width: 2m;
Single or double edge

24

3/4"

2CM

20

Max. roll width: 2m;
Single, double, or with reinforced edge for customer's choice

22

24

5/8"

1.8CM

21

Single or double edge

23

25

1"

2.5CM

19

Max. roll width: 2m;
Normal and reverse twist

21

23

1.25"

3CM

19

Max. roll width: 2m;
Normal and reverse twist

21

1.5"

4CM

18

Max. roll width: 2m

20

22

2"

5CM

18

Max. roll width: 2m

20

22