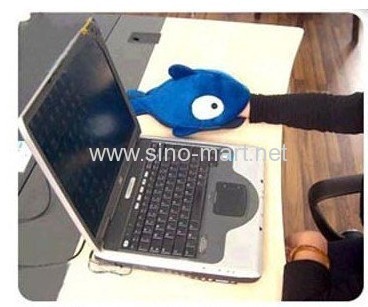 DESCRIPTION:
Have you ever had an experience when using mouse and let your hand get freezing during winter time?


Now U-PAD, the USB warmer mouse pad with built-in warmer pad can solve the problem. It always keeps your freezing cold hand warm when using mouse in winter time. Just plug it into the USB port, you will not get freezing on your hand to increases your productive or the reaction when you are playing game. Come and get one. Let's against the coldest winter in over a thousand years!!!
Specification:
USB warmer mouse pad USB heat hands mouse pad winter top quality
100% BRAND NEW!
The temperature of the mouse pad will go up to a suitable and stable degree 45 after it is connected to the computer by USB plug
It makes your hand warm and comfortable in the cold winter
Powered via USB
The power needed is 5V, which is very safe
Inside: 20 x 22 cm
Washable Design: Soft cover opened, a mouse pad under the sticky film, remove the heating element before cleaning
Come with 7 designs as shown on picture, mixed order supported if specified.

Package Contents
30 X USB Warming Mouse Pad