Anping JHT stainless steel wire basket Factory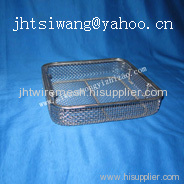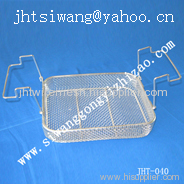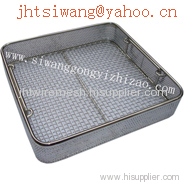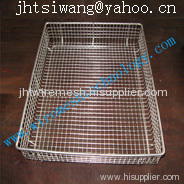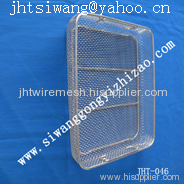 • Material:
  sterilization wire basket series mainly is stainless steel 302,304,316,316L and less low-carbon steel wire according to customer's requirements,
• Processing
  sterilization wire basketcan be made into a variety of craft by bending .The Welding usually is argon arc welding.It carry out surface treatment with the electrolytic polishing or chrome and nickel plating technology and so on., surface bright as a mirror.
• Purpose:
  sterilization wire basket widely used in our daily life. such as Medical disinfections, Vegetable holder, Fruit holder, kitchen rack, wire rack /  bracket, wire mesh container, storage metal / wire basket, supermarket basket or metal basket of shopping, etc.