Annealed wire

Wire Guage: BWG8 ~ 23 #
Wire Diameter: 4mm ~ 0.8mm?
Tensile Strength: 500~980 N/mm2
Coil weight: 25kg, 50kg, 100kg, 200kg in normal coils 400~500 Kg or by Z2, Z3 coils
Packing: wrapped with PE film inside, outside PVC woven cloth or Hessian cloth. Or can be put on wooden pallet. Soft annealed wire
Types: Black soft annealed wire & Bright soft annealed wire or is named Soft annealed wire oxygen free.
Diameter: BWG16,18#, 19#, 20#, 22#, are the most popular sizes for sale
Packing: in coil, by spool, or can be cut into sizes for binding/bundle
USES: Annealed wire is used as tie wire or baling wire in building, parks and daily bindin
1. Drawing



2. Annealing



3. Finished black annealed wire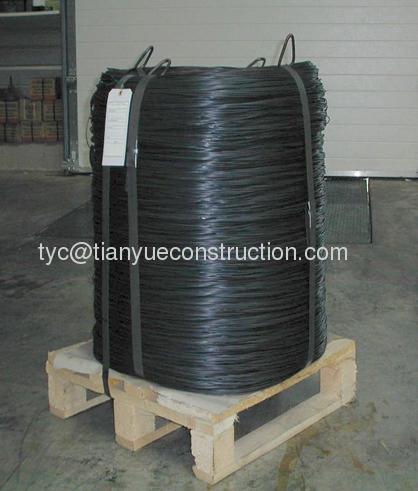 4. Packing in plastic inside hessian outside