Order Code:

FESTO series filter regulator inside instructure
: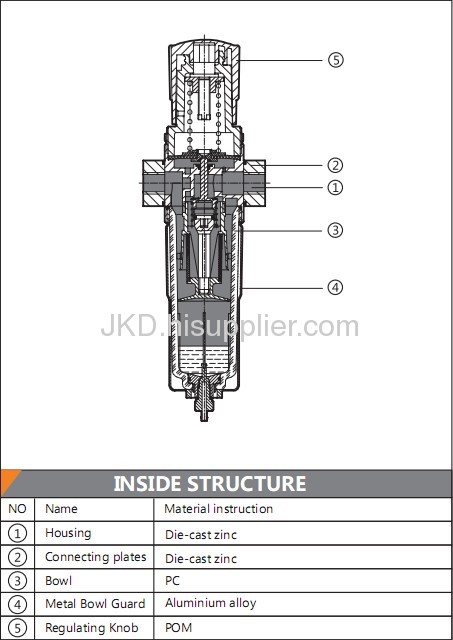 Air filter regulator consist of air filter and regulator. Good quality filter regulator supplied by JKD, equals to FESTO brand. has a long service life and easy to control and operate.
Filter and regulator combination, and clean the compressed air of fluid oil, condensation and dirt particles. For special application, the stanard 40μm filter element may easily be replaced by a 5μm filter element for the filter regulator.

JKD Pneumatic Engineering Co; Ltd, we are the manufacturer of Filter regulator combination, we wholesale filter regulator combination with competitive price, If you want to buy Filter regulator combination or sale filter regulator combination as our agent in your market, Plealse contact with us for further information about the filter regulator combination.

We are appreciate to inform you more information about filter regulator combination products produced by us in details.