Wire Gauge:8#-22#BWG
Uses:industrial binding wire,bale tie wire
Elongation:15/100
Tensile strength:350-500
Annealed black wire feature:Annealed black wire is rust proof within 6 months without any oil coating.The tensile strength is 300-400N per square milliceter.
Annealed black wire
size:Wire diameter ranges from 0.7mm-40mm
Application:Anealed black wire is mainly used as industrial binding wire , con struction binding wrie, industrial bale ie wire and constructional tie wire etc.
Packing:Different coil diameter or coil weight available for customers' choice.Generally inner plastic and outer hessian cloth. In small coil of 0.5-10 bs then in carton.
Black Iron Wire Specificaion
Wire Gauage

SWG

(mm)

BWG

(mm)

AWG (mm)

8#

4.06

4.19

4.00

9#

3.66

3.76

-

10#

3.25

3.40

3.50

11#

2.95

3.05

3.00

12#

2.64

2.77

2.80

13#

2.34

2.41

2.50

14#

2.03

2.11

-

15#

1.83

1.83

1.80

16#

1.63

1.65

1.65

17#

1.42

1.47

1.40

18#

1.22

1.25

1.20

19#

1.02

1.07

1.00

20#

0.91

0.89

0.90

21#

0.81

0.813

0.80

22#

0.71

0.711

0.70
Contact: Alina Feng
Skpye: alina_fengdan
phone: 86 13784300575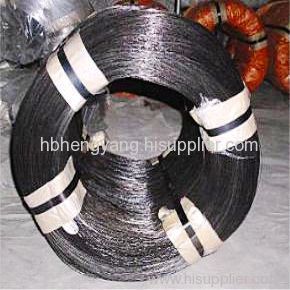 one kind standard package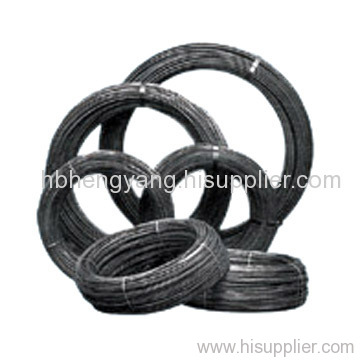 Small coil package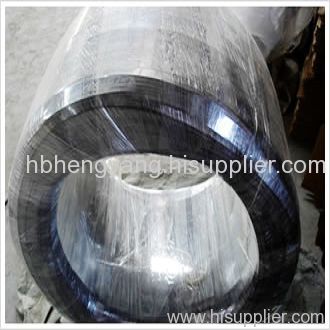 Inner plastic film, outside jute bage