NdFeB Magnet Arc Segment Neodymium magnets

Product Name: Arc Shape Neodymium Magnets/Segment NdFeB Magnet/Strong Arc Neodymium Magnets/Motor Segment NdFeB Magnets/Permanent Magnets/Rare Earth Magnets
Applications: Widely used in different applications, such as sensors, motors, rotors, wind turbines/wind generators, loudspeakers, magnetic hooks, magnetic holder, filters automobiles and so on.
Material: NdFeB (Neodymium Iron Boron)
Magnetic properties: High coercive force, the max operation temp is up to 200 degree centigrade or 380 curie temperature
Shape: Segment/Arc/Tile/Curved
Size: According to customer's requirements.
Tolerance in size: +/-0.1mm (also can be made as per client's requirements)
Type of coating: Ni, Zn, gold, epoxy,Passivation, parylene and so on
Grade: N35-N52; N35M-N50M; N35H-N48H; N35SH-N45SH;N30UH-N40UH; N30EH-N38EH
Direction of Magnetisation: Through the diameter or Magnetized in Paris
Free of harmful substances according to ROHS Directive 2002/95/EC
Exempt from registration according to REACH.
Package size: L36mm x W26mm x H16mm
Custom made are acceptable. When you send enquiry, Pls Indicate the Outer radius, Inner radius, Height, Angle, the grade, the coating, the quantity of the magnet you required. We will send you our best offer for your reference.
We are also very delighted to send you some samples for your testing if you need.
Quotation Need
We could produce the arc magnet accoring to yourrequest.Toreceive a quote for Arc Neodymium magnets, please provide the following details:
OuterDiameter (OD)

Inner Diameter(ID)

Degree of Angle(angle)

Thickness (H)

Length(L)

Grades

Coating

MagnetizationDirection

Quantity

ShipmentTerm
Arc magnet drawing:





NdFeB Magnet Arc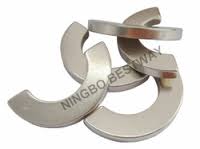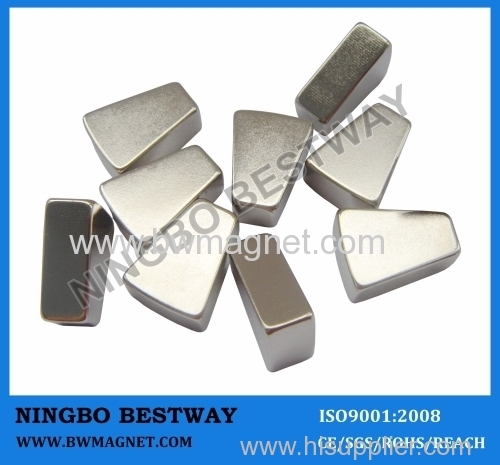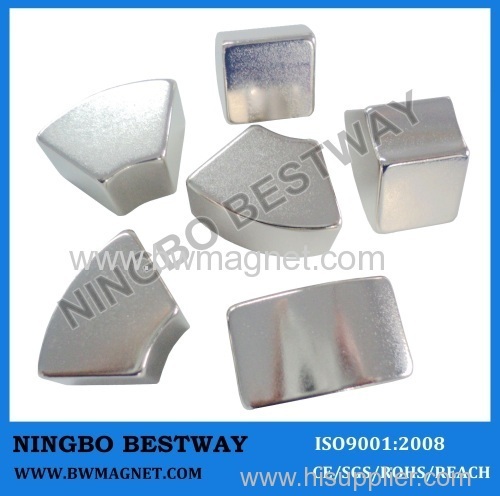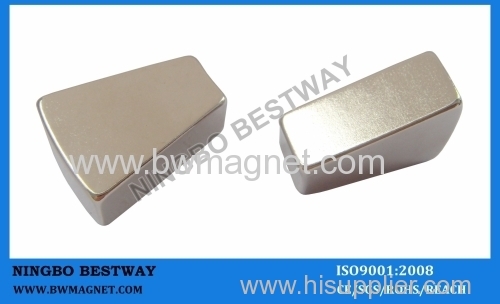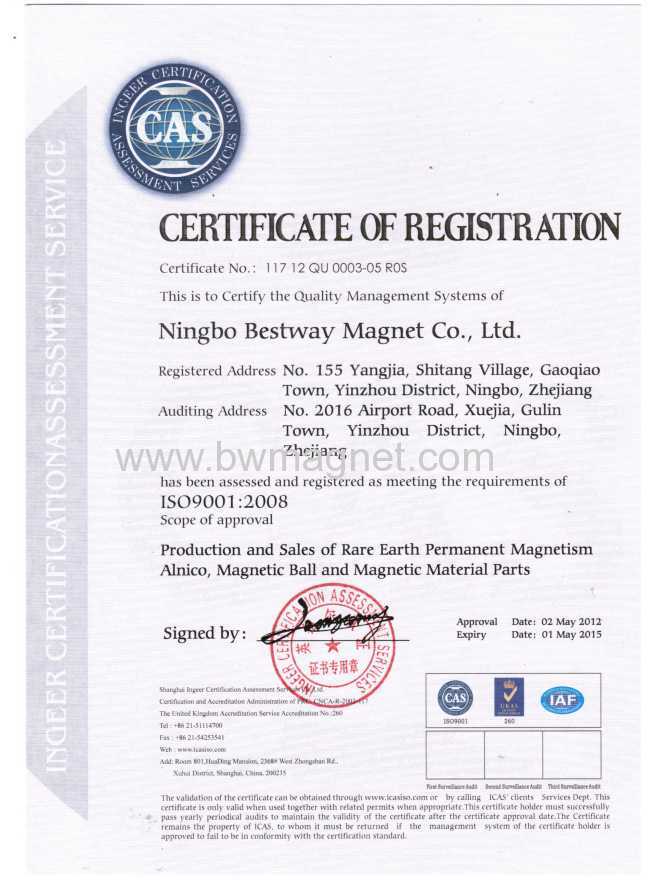 Welcome to contact us to know more.

Ningbo Bestway Magnet Co., Ltd. is located in Ningbo, China, and was established in 2000. We manufacture various of magnets. We specialize in: magnet balls (Neocubes), sintered NdFeB magnets, bonded NdFeB magnets, alnico magnets, SmCo magnets, ferrite magnets, rubber magnets, and some magnetic machinery.

For the magnet ball, we are proud of obtain the CE Certificate. We can produce it according to customers' requests.
Size: From D2mm-D50mm
Tolerance: +/-0.02mm, +0.03/-0.01vmmGrade: N35, N38, N40, N42, N45 and so on. Coating: nickel, black nickel, silver, gold, blue, and red.

Our magnets are commonly used in the following applications:
Electric motors: permanent motors, mini (libration) motors, electric bicycle motors.

Electronics: speakers, telecommunications, computer optical drives, OA equipments, Home appliances, meters.

Industry: magnetic separators (for food, mineral, glass and coal), magnetic cranes, salvage machineries, magnetic chucks.

Civil: magnetic jewelries, toys, magnetic buttons.

Medical: magnetic therapy, nuclear magnetism resonance, homeopathic health care.

Every aspect of our operation rests upon one service principle: "Bestway is your best choice for magnets." We sincerely welcome your business, and look forward to good cooperation.