Product name:led small night lights
: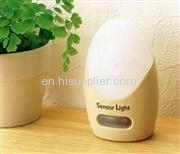 led sensor light

Description: Product Description:
1. Far infra-red sensors, sensor distance of up to four meters;
2. Two types of switch-mode, general Switches far infra-red sensors and ample choice;
3. Automatic control switch can be applied to the bedrooms, corridors and stairs, toilet, kitchen and other places;
4. AUTO switch settings, and the children have to wake up from their sleep when lights are automatically activated, reducing child psychology of fear;
5. The surrounding environment falls below a certain brightness, received human infra-red lights, will be automatically lit, delay 30 seconds automatically extinguished.