wanhai metal supply
Stainless steel wire mesh cloth twill weave.
Twill weave: Each weft wire passes over two and under two warp wires, and each warp wire passes over and under two weft wires.
The wire diameter for both(warp and weft)is mostly the same.
Characteristics: square aperture, less rigid than plain weave, especially suitable for deforming, strong wire cloth due to ratio of wire diameter and aperture.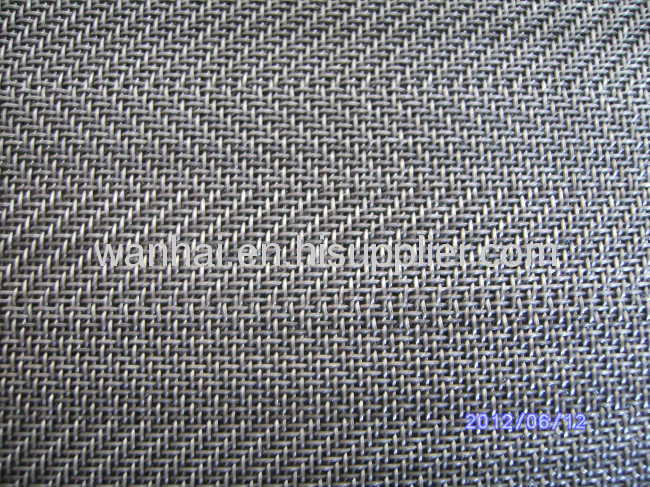 stainless steel is selected for their wear-resisting, heat-resisting, acid-resisting and corrosion resisting characteristics. Many different grades of stainless are used in wire cloth.T304 is the most common, but Our stainless steel wire mesh products are generally made of stainless steel Type 302,304,304L,316,316L,321 and 430 etc. We produce wire cloth in all kinds of forms. The weaving is determined according to our customers' specific requirements, such as the material, the wire diameter, the size of the mesh , width and length.
mesh:20-50mesh