Filter wire Cloth, can be divide into:
Plain Weave wire cloth,
twill weave wire cloth,
dutch weave wire cloth.
used in Extruder screen.
extruder screen wire mesh material:plain steel wire,stainless steel wire,SS302,SS304,SS316,SS316L.
Wanhai metal products company is the manufacture of all kinds of filter wire cloth,we have 50sets of machine to weave wire cloth day and night,large quantity spot supply,supply in stock,delivery time is 5
day,the special wire,hole opening.width,and length can be weave as your required.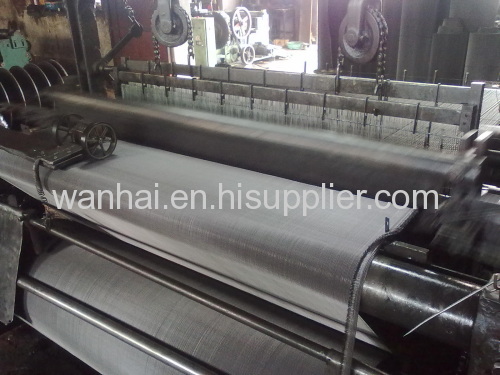 filter wire cloth used in extruder screen, can be made into mesh discs, can be single layer or multi-layer. Double layer or three layer,filter mesh discs can be classified into round, square, kidney shape, oval and other special shapes according to the outside designs.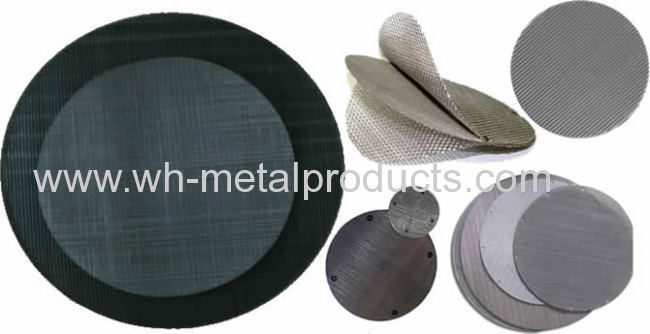 Materials Applied: Stainless steel wire mesh, plain steel wire cloth, brass wire mesh, galvanized square wire mesh, etc.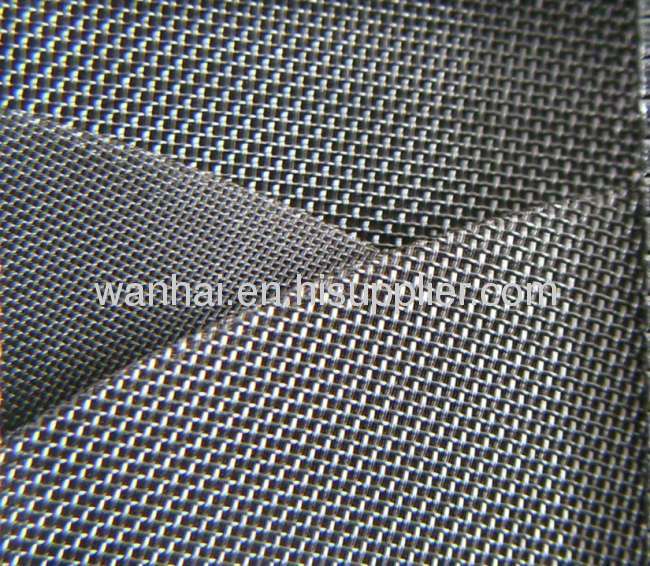 The major application of Extruder screen is, it keeps away mixing of foreign particles in finally equipped extrusion product and provide a clean and clear extrusion to use.
Extruder Screens are used in various industries as following.
1.Plastic Processing Industry

2.Chemical Industry

3.Rubber Industry

4.Pharmaceutical Industry and many more

Extruder screen specification, Plain Weave
| | | |
| --- | --- | --- |
| Mesh | Wire Dia.( mm) | Opening (mm) |
| 8 | 0.71 | 2.47 |
| 10 | 0.65 | 1.89 |
| 12 | 0.60 | 1.52 |
| 14 | 0.50 | 1.31 |
| 16 | 0.40 | 1.19 |
| 20 | 0.40 | 0.87 |
| 24 | 0.35 | 0.71 |
| 30 | 0.30 | 0.55 |
| 40 | 0.25 | 0.39 |
| 50 | 0.20 | 0.31 |
| 60 | 0.17 | 0.25 |
| 80X70 | 0.135 | |
| 100X90 | 0.11 | |
Extruder Screen Wire Cloth, Dutch Weave
| | |
| --- | --- |
| Mesh | Wire Dia.(mm) |
| 12X64 | 0.58/0.64 |
| 14X88 | 0.50/0.33 |
| 24X110 | 0.36/0.25 |
| 30X150 | 0.23/0.18 |
| 40X200 | 0.18/0.13 |