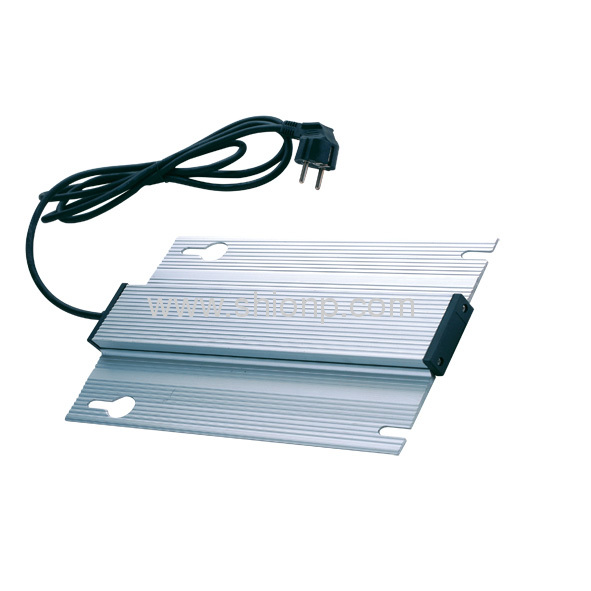 Description of
element heater for round chafing dish or coffee urn

Element heater for round chafing dish or coffee urn
Detailed Product Description
Round electric heating unit
Power:500w,220-240v/110V ,50HZ.
For round chafing dish &food warmer and coffee urn
Description:
1. Certification :CE certificate, RoHS, original FormA
2. Rating voltage: 220~240V
3. Material: Alu.alloy 6063
4. Frequency: 50Hz
5. Watt Range of working power of our products:130w,170w,185w,500w,170w
6. Shape and Size: rectangle shape 200*250;
Advantages:
1. Our product of heating disc has the advantages of safe, green, energy-saving and convenient to installation.
2. It can heat the water in water-pan up to 80~100 celcius degree,and keep the food temperature at 35~50 degree to protect the natural taste of food and nutrition.
3. The electric heating unit fits directly under the water pan, thus ensuring perfect heat transfer.
4. The heat control (without a thermostat) protects the chafing dish from overheating while saving energy.

Danger
A damaged mains cable is extremely dangerous. Such a heating unit must not be used any more. Insert mains plug only into a socket with an earthed conductor. You must not cancel out the protective effect by using an extension cable without an earthed conductor.
Danger!It is imperative that you pull mains plug out of the socket before cleaning. Risk of electric shock!
Using the Chafing Dish1. Fill the water pan with hot water(50~ 60 degree). Please note that the pans should
not be immersed in the water!
Check the water level and then. The pan must never be used without water!2. Close the lid.3. Plug in the cord of the electric heating unit. Then wait 30 to 40 minutes for the chafing dish to reach the perfect temperature.
CAUTION: Never use the electric heating unit when it is not inserted in the water pan!
Cleaning1. Unplug the cord.
2. Wait until the water pan and the electric heating unit have cooled down.
3. Take the heating unit off the water pan .
4. Clean it with a sightly damp clothCAUTION: Do not sub merge the heating unit in water or rinse it under running water!
TransportationPlease always unplug the cord before you move your chafing dish or beverage dispenser!
Possible Faults and their CauseFood cools off and is not kept warm. -The water pan was filled with cool water. -Preheating time too short or no preheating. -Heating unit was not correctly tightened.To: -Fill water pan with hot water. -Preheat unit for 30-40 minutes. -Tighten heating unit by hand. -Turn power control up.Great heat loss. -Lid remains open.TO: -Keep lid closed whenever possible:-To prevent food from drying out. -To guarantee more hygienic conditions. -To save energy.WarrantyMore details please refer to our web site . ISO9001 quality rtification
system is strictly implemented in our company and this product has
been certified by European CE