product Name :Solar marine lights
Model Number : WD-LD-071G
solar aviation obstruction light
solar LED marine lights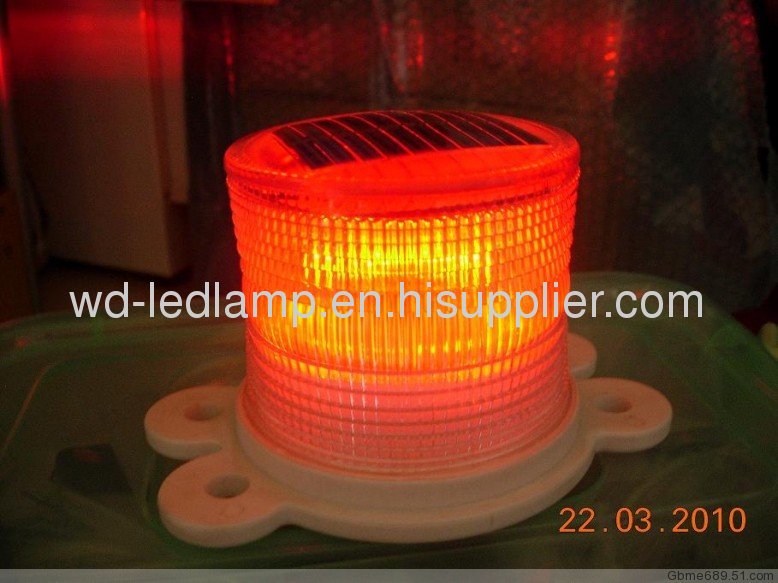 paragraph: the bottom four holes can be fixed
Product name: fully enclosed waterproof, obstacle lights, crane lamp, night construction warning lights, limit elevated light and large truck highly warning lights
Product features: in the outdoor work, more evil slightly under the condition of the water and not because the phenomenon of short-circuited fail, you see no can fill the gap, do not need to change the battery, normal use fixed number of year 10 years or so. (export Europe the product, the quality excellent degree not ordinary similar products than)
Product advantage: is it convenient installation, no power, no maintenance, anti-aging degree is strong, comprehensive up cost is very reasonable.

Use way: the lamp base parts of the magnetic piece of take down, in the work of the state. The bottom of the four holes can be directly mounted to the first of the firm tower, tail, top can. Don't worry about the problem of short circuit in water is rain, it can light a day work continuously 2-3 days, in three rainy days can work normally.Save time then placed into the groove bottom of magnetic force can!
The product specification: the weight of 470 grams 10 CM in diameter. UV resin cover, is no ordinary plastic!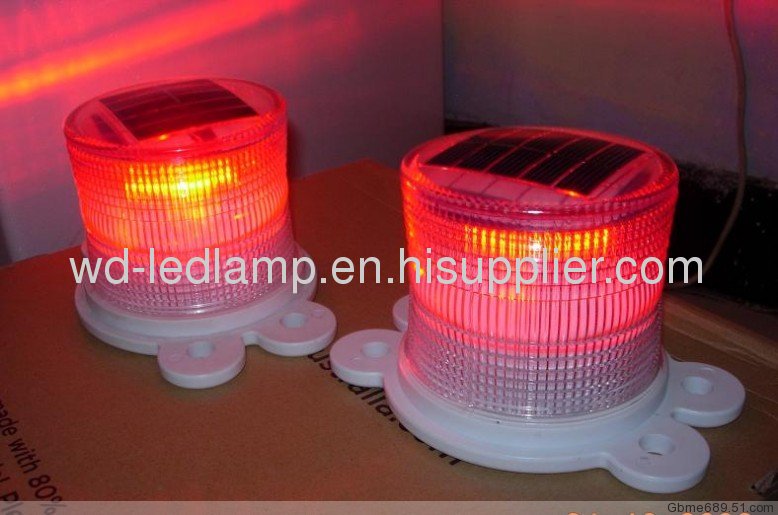 Overall selection: Germany Siemens monocrystalline silicon solar panels, the maximum power 440 MV. The storage battery is 1.2 V, 1800 MAH. Ultra bright LED tube only 6, continuous work 70 hours, the Spanish control module, light sensor range 2.5 km radius
Light color is divided into: red, yellow,blue and rad alternate
Light mode: critical flash, flash frequency: 13 times per second, the interval 2 seconds
Stroboscopic: flash frequency: a times per second. According to the customer demand or custom.
1. The company sold products are the national quality inspection and testing Lifetime examination authentication, the product quality executes 3 packets, after-sales service guide by contact with the company, free technical support.
2. The company for all products provide 2 years already free maintenance, and provide consultation service obligation.
3. 3. This company for sale the products implement lifelong maintenance, the shelf life of the obstacle lights, we still enthusiastic service for you, for only the cost by exchange parts, free maintenance costs.