Factory Mobile phone car charger for HTC mobile phone battery
Product Description:
1. 100% Brand new car charger
2. I/P: 10-30VDC
3. O/P: 5.0V=1A
4. Install convenience ,Charges your phone while driving
5. Unique design allows easy access to keep your phone charging
6. LED charging indicator
7. Fit for all the phones which support V8 Micro USB Port perfectly.
8. Color: Black
9. Line Length : 160 cm around

Suitable For Produces with Micro USD Port
Such as :
HTC HD2 Leo
HTC Desire
HTC Legend
HTC HD Mini
HTC Nexus One G5
HTC G5/G6/G7/G8/G9
(The charger has V8 mirco usb port,make sure your phone charging port as the same)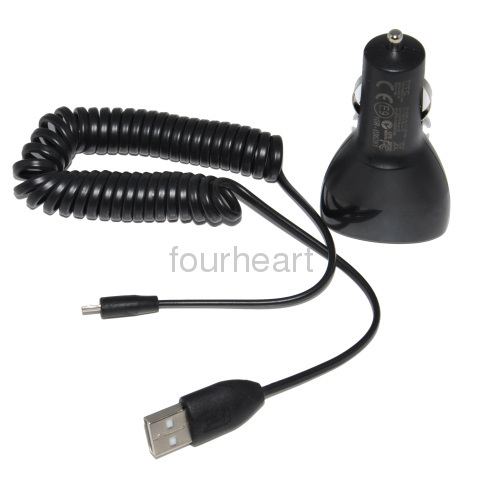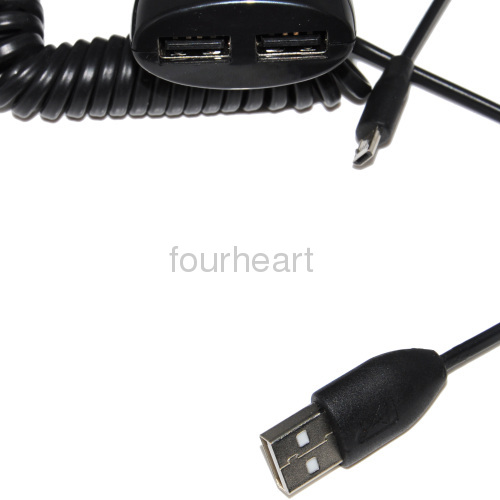 Car charger:
Features
- Charge your cell phone when you're on the road with this car charger
- Use the time you spend in your car to make sure that your phone is ready to go
- Car charger plugs into your car's cigarette lighter and charges your phone while you're driving
- Intelligent IC chip recognizes a fully charged battery and automatically switches to saver mode to prevent overcharging and short circuit.
- Plug never heats or overcharges the battery
- LED charging indication
- Color: Black
- Micro USB car charger

Environment
Ambient Temperature: -10--40°c
Ambient Humidity: 30%--85%
Storage Temperature: -20--70°c
Storage Humidity: 30%--90%
Original car chargr for HTC
Input voltage:12-24v
Output voltage: 5v 300mA--2A
Material: ABS
support, less quantity is ok.
the car chargers can demand
customers own brand and logo.
More than 5 steps QC control to assure the quality.
New material for each part.
Smart IC design for smart charger

Global excellent mobile phone accessory manufacturer
shenzhen jiuqiang electronic comany is founded in 2003,which integrating product R&D,
products production and products promotion as excellent mobile phone accessory supplier.
our company will do its best to create high quality ,high standard and green products.
our company has own brand named"FOUR HEART",Four heart that means :"elaborate R&D technique,
careful production,gratifying products and whole-hearted service",
it will be our company longtime belief.
we hope our high quality product can help you make money and realise mutual benefits,
we believe that we will have a nice start and longterm cooperation at the basis of high quality
products,best technical assistant and excellent svervice after sale.
Product item:
01.mobile phone battery. 02.mobile phone earphone.
03.mobile phone charger. 04.mobile phone housings.
05.mobile phone screen guard. 06.car charger.
07.USB charger. 08.data line.
09.touch pen. 10.memory card.
11.mobile phone power station. 12.external battery.
13.Universal Dock for iphone. 14.skin case.
15.card reader. 16.key board.