table top ro water purifier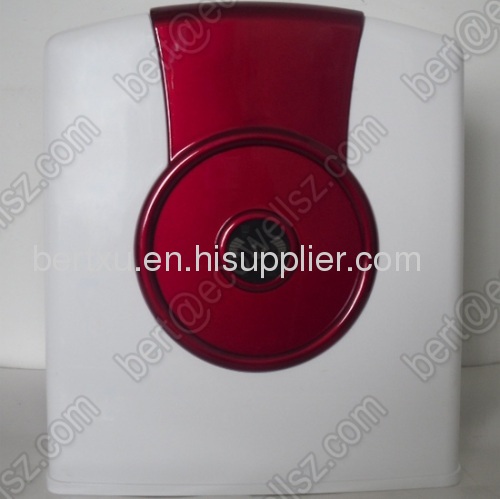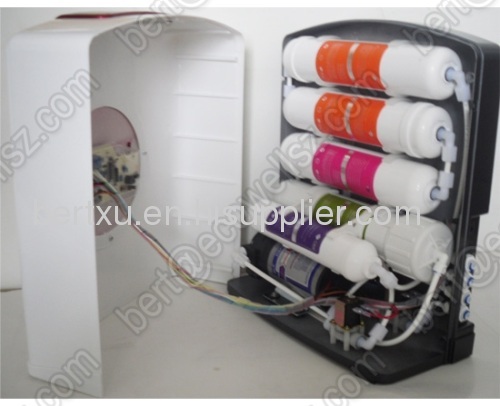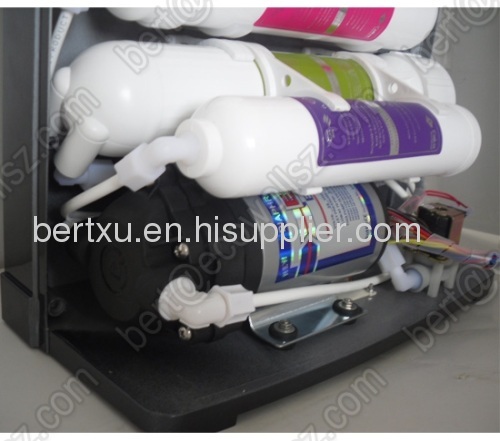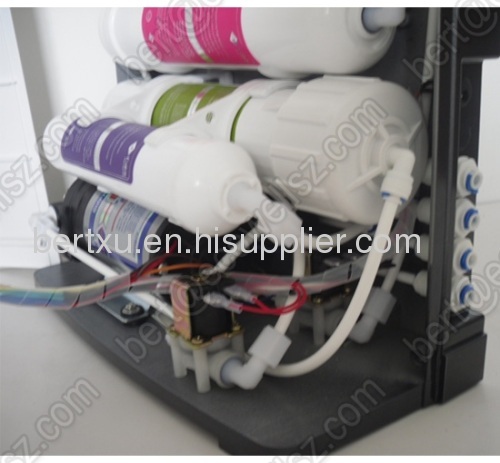 | | |
| --- | --- |
| capacity: | 50/75 GPD |
| Power: | AC100~240V 50/60Hz |
| Water supply pressure | 3.6~58(Psi) |
| Water temperature | 4~45(°C) |
| faucet | luxury three fork |
| Pressure Tank | 3.0G(NSF) |
| Pump: | E-CHEN/dengyuan |
| RO membrane: | ULP-1812-50/75GPD |
| Transformer: | 24V 1.2A/1.5A |
1. 5 stages reverse osmosis filtration system
The first stage is 5.0 micron PP filter
The second stage is granular activated carbon
The third stage is 1.0 micron PP (CTO) filter
The fourth stage is RO (reverse osmosis) membrane which can remove harmful bacteria,heavy metal and dissolved salt.
The fifth stage is postposition activated carbon (T33)
2. Auto-stop when no water or pressure tank is full
3. Automatic washing ro membrane to extend the service life
4. water lack alarm system
5. Indicator showing the working status by beautiful color and pattern.
home and small office