Product:Two Headed Screwdriver
High quality two way screwdriver
slotted/philip screwdriver with size 4",5",6",8"
two way screwdriver
PP+TPE handle
CRV material
shining colors;
Double function;
High class .
Torque Screwdriver,torque range 10-360cNm,Accordance with US standard,accuracy:+/-6%.soft handle and fully hardened blade
two way Screwdriver
1).Supply consistent torque output for specially designed torque mechanism.
2).Lock ring is used to prevent accidental changes of setting torque value.
3).This design have a slip sensation when the set torque is reached and won't destroy the fasteners if keep applying torque.
4).Accordance with US standard,accuracy:±6%.
5).Widely used for automobile,aircraft,shipping and other industries.
two way screwdriver
size :4",5",6",8"
FLAT AND CROSS HEAD
two way screwdriver
size :4",5",6",8"
FLAT AND CROSS HEAD
PACKING: 12PCS/INNER BOX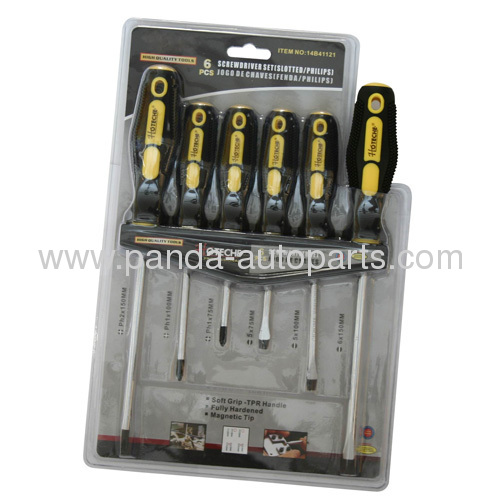 Two Headed Screwdriver