2017 newest laser machine for remove freckle AL-114

FP Medical Technology Co., Ltd. is one of the leading manufactures in China. FP cooperates with Stanley Medical Instruments Inc. which is a Sino-Canadian joint venture company in recent years. Now, FP has been a factory which produces E-light, IPL, RF ,laser,PDT and CO2 fractional laser beauty machine and is also a high-tech enterprise which engaged in research, production, sales and service. Therefore, our company is not only ODM and but also OEM. Welcome to visit our factory!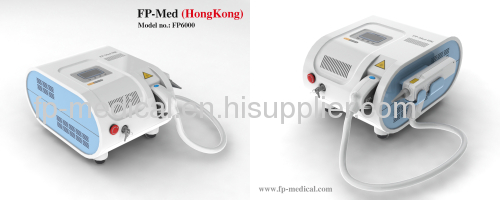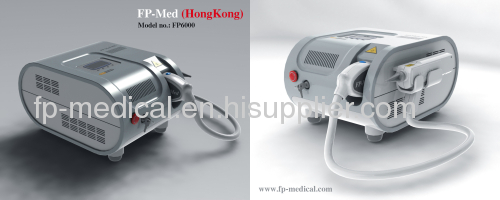 Technical Specification:
| | |
| --- | --- |
| laser type | Q-Switched ND YAG laser |
| wavelength | 1064nm & 532nm |
| spot diameter | 2-5mm adjustable |
| cooling system | Wind + closed water circulation cooling |
| pulse energy | 0- 1600MJ |
| frequency | 1-6HZ |
| eletrical requirements | 100-110V/50-60Hz;230-260V/50-60Hz |
| machine net weight | 16KG |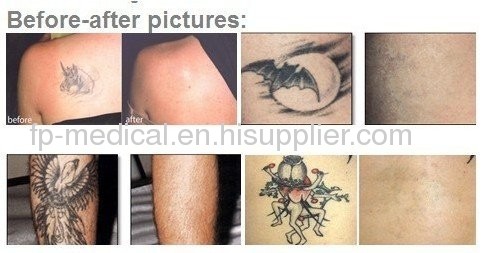 Therapeutic range:
1.1064nm Wavelength: Remove black and dark blue tattoo pigments, such as tattoos, eyebrows, dark color around the eyes, freckle, age spot etc.
2.532nm Wavelength: Remove red and brown tattoos and red mark.

Advantages :
1.Very good ventilation system and cooling system to ensure long hours working.
2. Remove pigment without side effect or scar left.
3.All the device inner parts is installed with stainless painting metal frame to fix the inner spare parts firmly and painting coating can prevent the electrical mis-conduction.
4.We use the water stopper ,which can stop the water by itself. And this kind of connector, we call it CPC . Our plug-and-play CPC connector make it very convenient for you to pull off the handpiece.
5.Easy to operate.
6.Japanese brandnew Suzuki capacitors can make the machine's charge time shorter and working efficiency much more higher.
7.We can guarantee a unique product, because the shell is produced by our own.

IPL machine can be made in this shell,on which you can use for hair removal,skin rejuvenation etc.,very convenient and efficient for your operations and trestment.

Warranty Terms:
Our factory will offer you 1 years warranty ,but technology supports forever.