Fence netting
it is welded with high quality low carbon steel wire,put PVC or PEPP farina vulcanized and coated its surface,strong adhesiveness, bright luster and good anti-corrosive prosperity.
Materials: High quality low Carbon steel wire,PVC coated
Weaving and characteristics:coated after being welded with steel wire,have very strong Inoxidizability .
Colors: Green, blue, white or other colors at customers request.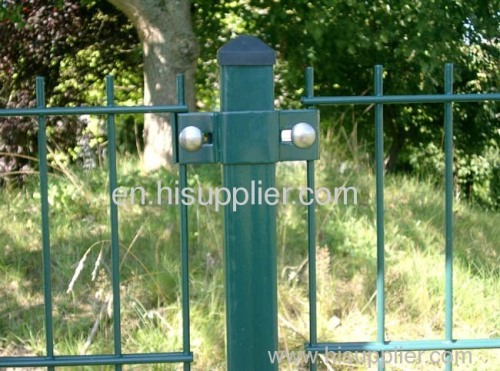 Uses:used widely in industry, agriculture, building, transportation, minefield, lawn, cultivation, etc. professions fence, decorate, machine protection etc
| | | |
| --- | --- | --- |
| Mesh size(inch) | Mesh size(mm) | wire dia(BWG) |
| 1/4" x 1/4" | 6.4 x 6.4 | 22,23,24 |
| 3/8" x 3/8" | 10.6 x 10.6 | 19,20,21,22 |
| 1/2" x 1/2" | 12.7 x 12.7 | 16,17,18,19,20,21,22,23 |
| 5/8" x 5/8" | 16 x 16 | 18,19,20,21, |
| 3/4" x 3/4" | 19.1 x 19.1 | 16,17,18,19,20 |
| 1" x 1/2" | 25.4 x 12.7 | 16,17,18,19,20 |
| 1-1/2" x 1-1/2" | 38 x 38 | 14,15,16,17,18,19 |
| 1" x 2" | 25.4 x 50.8 | 14,15,16 |
| 2" x 2" | 50.8 x 50.8 | 12,13,14,15,16 |