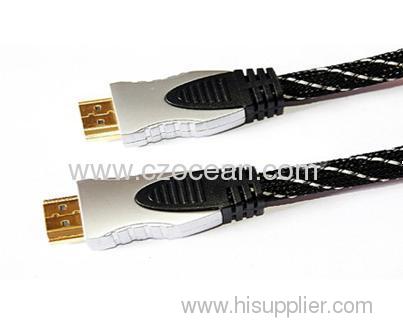 HDMI Cable

Specifications
HDMI Cable

1) 30/28/26/24AWG (optional)
2) L=3FT to 15FT(1M to 15M) (optional)
3)color:Black/White/Blue/Red/Gray(optional)
Connector:
HDMI Plug 19P to HDMI Plug 19P Golded plated or Ni-plated(optional)
Wire Specification:
1) 30/28/26/24AWG (optional)
2) L=3FT to 15FT(1M to 15M) (optional)
3)color:Black/White/Blue/Red/Gray... ...(optional)
4)OD=5.0mm--9.0mm
5)ferrite cores optional
6)cable with protective sleeve which made of nylon or cotton(optional)
Quality:
1)100% match with the requirements of HDMI;
2)Meet alll the requirements of reliability test and electrical test;
3)RoHS approval and support 1080P.
we can offer the bset
HDMI Cable
. We are looking forward to your order.