Specifications

Automatic mesh welding machine/wire mesh machine/steel mesh welding machine
PLC and touch screen control,high production
Automatic mesh welding machine/wire mesh machine/steel mesh welding machine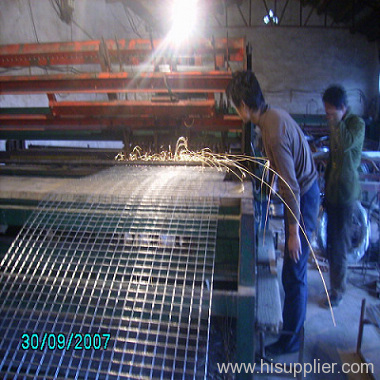 Characteristics:

Pneumatic mesh machine is made up of pneumatic mesh welding machine and pneumatic mesh cutting
machine. It adopts computer control to realize precise welding time, balanced current and low failure

1. Main welding machine adopts famous imported pneumatic component to achieve long service life, high precision, great pressure, and tight welding spot.
2. Welding transformer applies new high efficient welding transformer with eight shifting grades that expand welding wire diameter range.
4. Control system is served by PLC programmable controller and touch display screen, with easy operation interface and working pattern.
5. Both line wire and cross are feeded from coil wire automatically.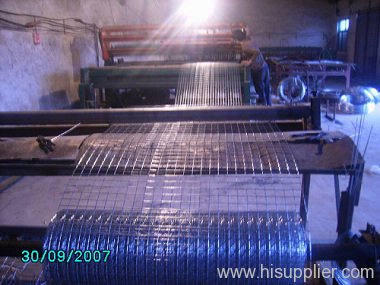 Main parameter:

Welded wire diameter: 2.0mm-3.0mm
Welding aperture: 50*50mm-200*200mm
Width of mesh: 1200mm
Number of welding points: 25
Production capacity: 700 square meter per shift (8hours).
Rated voltage: 380V 50Hz 3-phase
Rated electric power: 75 KVA
Overall dimension: 2.5x2.1x1.4m
Weight: 2.0MT